Twitter Reacts To Solange Knowles' 'Elle' Cover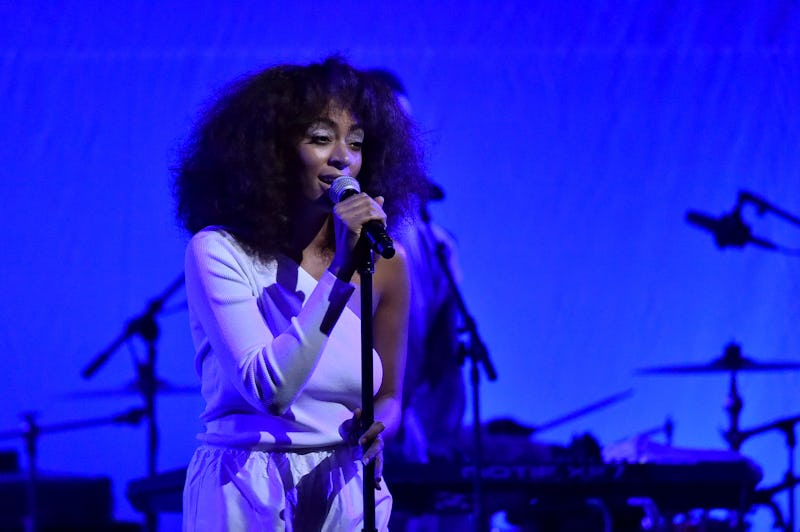 Mike Coppola/Getty Images Entertainment/Getty Images
Now that February is in full swing, magazines are putting their March issues on the newsstands. With each new month comes a new issue, and with each new issue, a new cover star. When it comes to fashion magazines, one of the most anticipated moments is the big reveal of who the next big celebrity will be. For Elle Magazine, that star is Solange Knowles.
Though the songstress may be the younger sister of Queen Bey, Solange has been making a name for herself. Whether it was her major wedding photos or her epic album release for A Seat at the Table last year, there is no doubt that Solange is a star in her own right.
Of course, this big announcement for the magazine's spring style issue does not come without its praises from loyal fans all around. Not only has the excitement stirred simply from the announcement, but she's also become a huge advocate of embracing cultural roots and unapologetically being herself. It's been revealed that inside the issue, she discusses the making of A Seat at the Table and how it felt to grow up with Destiny's Child.
While Beyonce's announcement of her pregnancy with twins has been pasted across the headlines, Solange's power mode will not be far behind, that's for sure, and her fans know that. Solange's fan base took to Twitter in support of the singer, showing exactly how much they love her and her accomplishments.
Solange made the announcement on her Instagram just one day ago, and the post has already received hundreds of thousands of comments and likes.
Here's what her fans are saying.
I mean, could it be any better?
It really is magical.
The world knows how beautiful Solange is.
This is what the world needed.
'Nuff said.
I second this.