Sophia Bush's 5 Feminist Book Recommendations To Help Fuel Your Activism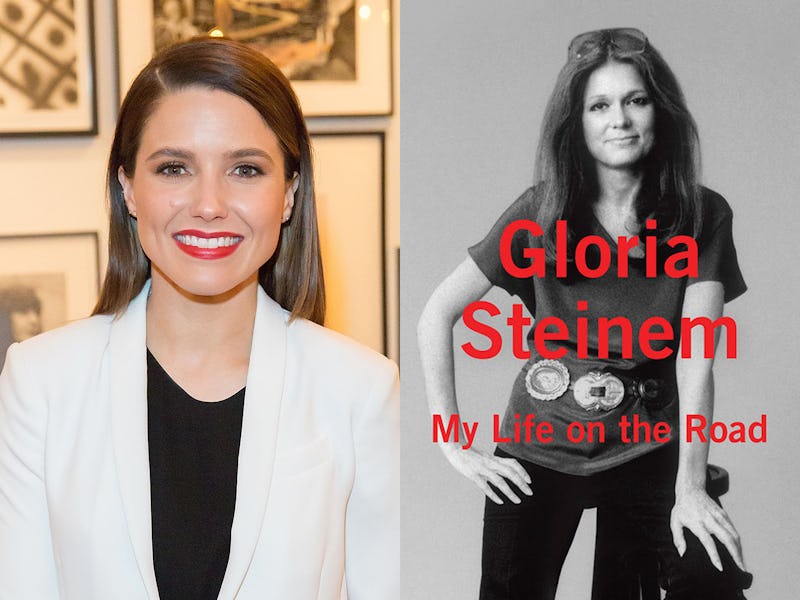 Jeff Schear/Getty Images Entertainment/Getty Images
In the months since Donald Trump has become president, more and more people have become inspired to join the Resistance — whether that means volunteering, campaigning, donating, making calls, educating themselves and others on the issues, or otherwise. Bustle's 31 Days of Reading Resistance takes a look at the role of literature and writing in the Resistance, both as a source of inspiration and as a tool for action.
Sophia Bush has been gracing our collective screens for almost 15 years, from her role as Brooke Davis on One Tree Hill, the beloved CW teen soap opera, to her most recent butt-kicking part as Detective Lindsay on Chicago P.D. But in that time she has also become a different kind of icon, combining philanthropic and activist pursuits with her creative roles. These include her work with Pencils of Promise; her adoption advocacy for Pit Bulls and other rescue dogs; and especially recently, her outspoken nature on social media, where she discusses crucial resistance topics with her followers, from feminism to climate change to police brutality.
If you've ever wondered what books were on Bush's resistance must-read list, you're in luck. She shared the top five books she thinks should be on every resistance TBR with Bustle, and all of them are written by women you already know and probably love; from Gloria Steinem to Chimamanda Ngozi Adichie. To find out what five books Bush chose, keep reading below, and get ready to make some space on your TBR stack...or on your reread list.
Bush says: "I hope all movements are as lucky to have someone as centered and sharp as Gloria as a teacher. Every word she utters—from her 'woman needs a man like a fish needs a bicycle' to this incredible recount of her adventures—inspires the get-up-and-go in me."
Bush says: "Rebecca Solnit is something of a historian for feminist thinking, and so much of what she writes is like gospel to me. But what always gets me about this book is that it reminds me that activism must be grounded in optimism. We have to believe in the merit and the possibility of the world we are looking for. Which can be hard to remember in times like these."
Bush says: "The TED Talk that was the basis for this book has now been translated into something like 13 languages. And thank God, because there isn't a person in the world who shouldn't hear this short, fiery case for equality. Tragically, it still seems not to have been translated into whatever language Donald Trump speaks, because he clearly hasn't read it. If there were enough room on my forearms, I'd get this entire text tattooed on them...and heck, I still might."
Bush says: "I've often wondered how Octavia Butler's own experience as a black, female writer of science fiction informed the dystopian world she wrote about in her books. I have to believe that her life made this future closer to imagine than one would like. But it's also such a powerful lesson in what happens when women come together and share their talents and take care of each other. There is nothing—even the survival of the apocalypse—that we can't do together."
Bush says: "Like so many, Hulu brought this cautionary tale back into my life. It's a powerful reminder that progress is a temporary gift if we don't look after it."
Follow along all month long for more Reading Resistance book recommendations.