Sophia Bush Is Combating Hate In America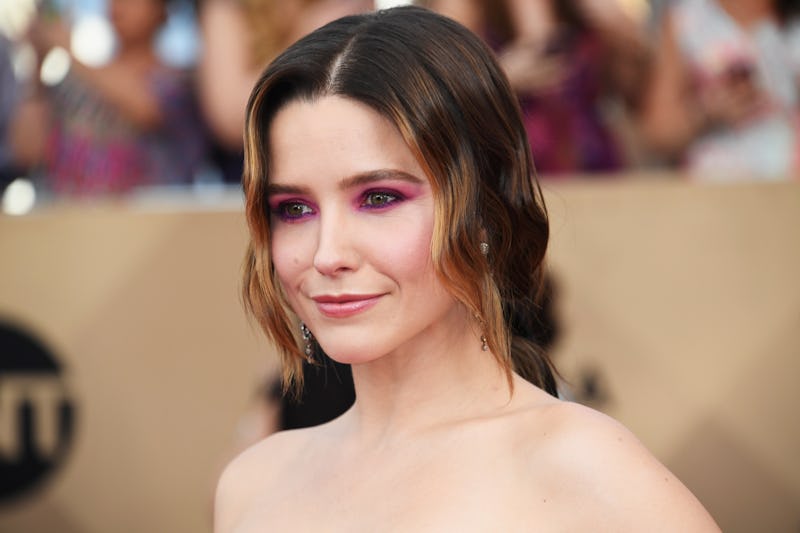 Alberto E. Rodriguez/Getty Images Entertainment/Getty Images
Sophia Bush is still synonymous with Brooke Davis, the character she played on One Tree Hill for nine seasons. Beloved by fans worldwide, it's safe to say that none of us will ever truly be over Brooke and her incredible evolution from bad girl, into one of the sweetest, kindest, and fiercest women ever to grace our television screens. Bush has since moved on to playing Det. Erin Lindsay in Chicago P.D., as well as being an awesome role model for women everywhere. And now Sophia Bush's advocacy could provide a simple way to combat hate in America, by encouraging people to understand different cultures more fully.
When it comes to politics, Bush isn't afraid to be outspoken. Her latest project, PenPal Schools, connects students all over the world so that they can develop their knowledge of different cultures, and understand the experiences of their peers in other countries. From art and food in other locales, to important topics like the environment and social conflicts, students are encouraged to use the site to learn and educate others. In 2017, when Trump's immigration ban threatens to divide rather than foster worldwide relationships, projects like PenPal Schools are more important than ever.
Sophia Bush recently spoke to Bustle about her involvement in the innovative education project, and her hopes for America's future.
When asked why she was drawn to PenPal Schools in particular, Bush said, "I've had this dream of creating these virtual pen pal relationships since I started building schools in the developing world." Meeting Joe Troyen, the founder of PenPal Schools, was somewhat serendipitous, and it was obvious the pair shared common aims.
Bush's involvement in the education project is timely, happening at a moment when America is undergoing a period of uncertainty and change. During our conversation, Bush pointed out, "Fear of the unknown is what can create tension, and what can actually turn non-issues into issues. And we're seeing that sort of real manipulation... of people in power who take advantage of those fears." Vocal in her support of Obama, Bush isn't about to tread lightly when it comes to discussing President Trump. Of the recent election, she said, "The biggest liars won, because they knew how to spin the story."
And when it comes to using her platform to discuss issues like education reform, Bush has felt a lot of pushback over the years. The One Tree Hill actor said, "For a decade now, people have asked me why I'm so outspoken, on world issues and civic issues. 'You're an actress,' they say. 'Your job is to entertain people', they say. But I think my job is to communicate human emotion, and to remind people that there are actual people behind every story." Her refusal to stop speaking out is really inspiring, especially in a time of such great political upheaval. "We've got to stand up and get incredibly active, and incredibly engaged," Bush said.
One of the key ways to combat hate in America, Bush thinks, is to encourage global understanding and education, and by creating international friendships and working relationships. She said, "Kids get to see that they really are all so much alike... The differences in our cultures are so inspiring and uplifting, but we all have the same goals and dreams and desires and hopes, and I'm just so excited to be reminding young people... to look at the world in ways that feel expansive, that foster curiosity, rather than stoking fear or perpetuating hatred."
When asked what she hoped students would take away from PenPal Schools, the actor's message was clear: "The world's in a really scary place, but we're doing our best to take care of you." The project's foundations in universal tolerance and acceptance aim to change the world by opening it up and making it more accessible.
And when it comes to getting involved in charity work and advocacy, Bush had some advice for Bustle readers. "Identify what you're passionate about. Do your research. Check out organizations in your community, and organizations nationally that are doing work you believe in."
Just as Brooke Davis was underestimated regularly, not everyone's comfortable with Bush's involvement in political issues. However, the actor's positive attitude and her refusal to back down in the face of injustice, makes her a total inspiration. I'm excited to see whatever she decides to do next.