How To Score Flight Tickets For Under $49 With Southwest RIGHT NOW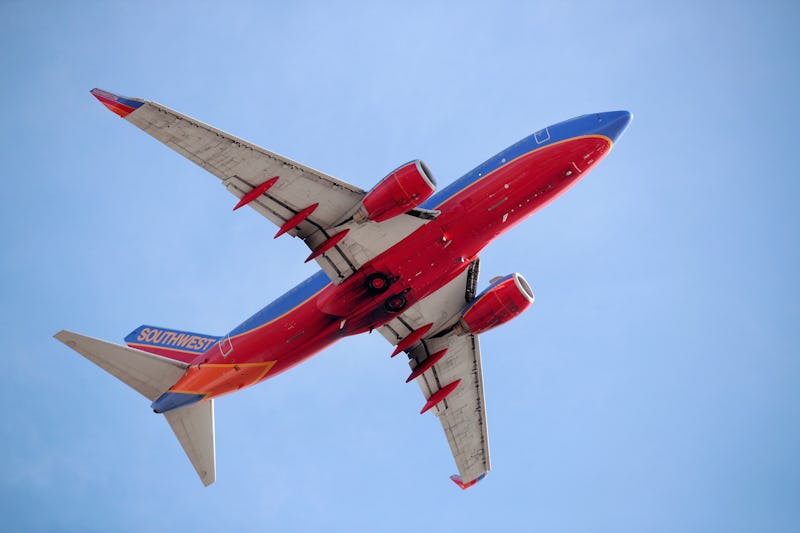 Scott Olson/Getty Images News/Getty Images
It's no secret that airplane tickets can be incredibly expensive, and only seem to be going up in price. Nowadays it seems like airlines charge you for everything: a checked bag, the chance to pick a seat before check-in, the option to change your ticket if needed. Back in January, American Airlines CEO Doug Parker revealed that there was a possibility flight costs would increase even more in the coming months and years due to high fuel prices. So it's safe to say that when you hear about a really good flight deal, you probably want to jump on it as soon as possible. And this, friends, is a very good deal: Southwest Airlines is having a three-day sale, and with it, you could book flights for as low as $49. As in, under 50 bucks for an airline ticket. This is basically unheard of here in the good ol' US of A!
Of course, like any other sale, this one has its limitations and exceptions, but still — it's definitely worth looking into. The sale, which lasts until Thurs. Jun. 7, began the morning of Tues. Jun. 5. Southwest Airlines is offering discounted one-way flights to destinations all over the country. And the best part? It's not completely limited to domestic travel. Of course, the low fares only apply to one way travel, but still: it's a good way to get a much better price for a flight.
Domestic and international travel are valid between Aug. 21 and Dec. 12, while travel to and from San Juan, Puerto Rico is valid from Sept. 5 until Dec. 6. Fares are not available to and from Albany, New York.
And of course, blackout dates apply. Domestic travel blackout dates include Aug. 31, Sept. 3, and Nov. 16-27 (so all of the big holidays). Domestic travel is also not valid on Fridays and Sundays, so if you're booking a ticket with this sale, you can't book anything for those days. You can check out the site for more specific blackout rules and restrictions.
Not all of the fares are as low as $49, and they can go up to about $129. Those prices do not include taxes, fees, and other government/airport charges, so expect it to go up a bit when you add all of that in. The tickets are also non-refundable.
While there are a fair amount of rules, this is still a really good sale. It covers a decent amount of time, and it even allows for international travel, which isn't always the case with airline sales like these. And even with taxes and fees added in, you'll still probably be paying less than you would for a normal ticket. To really save money, you just need to get creative when booking your return ticket — and that's not impossible.
There are some good deals there too: if traveling from Ft. Lauderdale, Florida, you can get to Havana, Cuba for $89. If you want to go to Belize, head to Houston, Texas and catch a flight to Belize City for $110. Also from Houston is a flight to Costa Rica for $129. If you're leaving from Los Angeles, California, you can go to Cabo San Lucas for $97 or Tucson, Arizona for $49. And those are only a few of the sales being offered — you can check out all of them on the official Southwest sale site.
If you've been looking for a break from everything, this is the perfect sale to take advantage of. And honestly, a fall vacation could be a super relaxing break from the craziness of the summer and beginning of a new school year. It's definitely something worth looking into!