Squarespace Is Cracking Down On White Supremacist Websites — REPORT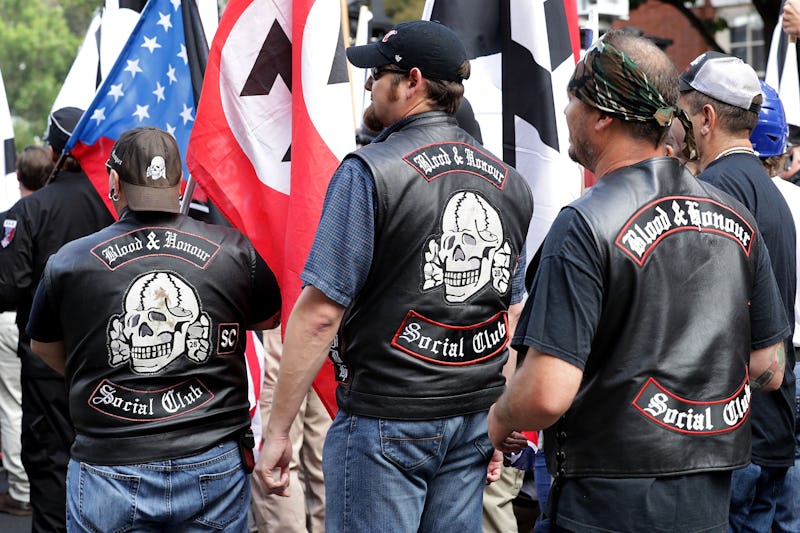 Chip Somodevilla/Getty Images News/Getty Images
According to a report from Adrianne Jeffries of The Outline, Squarespace is shutting down some "alt-right" websites, including one run by white supremacist figurehead Richard Spencer, giving them a 48-hour window to find new hosting.
The fact that Squarespace has provided hosting services for white supremacist sites is not itself new news, as it was reported on by Vocativ in late April, and stirred up some controversy. Online white supremacist and neo-Nazi organizations have increasingly come under scrutiny and criticism. Such movements have increased in public visibility and fervency, and have become more and more active throughout the early months of the Trump administration.
Perhaps the biggest and most glaring example of white supremacy boiling over in the last several months came in Charlottesville, Virginia last weekend, when anti-racist demonstrator Heather Heyer was killed and 20 other people were reportedly injured when they were struck by a car in the midst of a far-right, racist rally. Spencer, whose white supremacist think tank website is one of the ones reportedly on the chopping block, praised President Donald Trump's widely panned statement on Charlottesville over the weekend.
When Vocativ's story came out in April, some critics wondered why Squarespace hadn't already barred sites like Spencer's, given that their official acceptable use policy seemed to forbid the expression of racial hatred. Specifically, the company's guidelines state, under their helpfully titled "being a jerk" section, that abusive, threatening, and bigoted activities aren't allowed:
Don't do or post anything threatening, harassing, abusive, excessively violent, offensive, sexually explicit or obscene.
Don't advocate bigotry or hatred against any person or group based on their race, ethnicity, nationality, religion, gender, gender identity, sexual preference, age or disability.
Although many modern white supremacists have gotten clever about their branding in recent years ― dubbing themselves the "alt-right" (a term that the Associated Press reiterated this week it will not use) to avoid the connotations of neo-Nazism ― any skeptical reading of Spencer's organization, the so-called National Policy Institute, doesn't leave that many doubts as to its ideological purpose.
But at the very least, Squarespace is reportedly taking action now. The move echoes similar, recent actions by Google and web hosting provider GoDaddy, who've also moved to bar white supremacist sites from using their services in recent days.