Stacey Dash Declared She's Running For Congress & Twitter Was Like, Wait, What?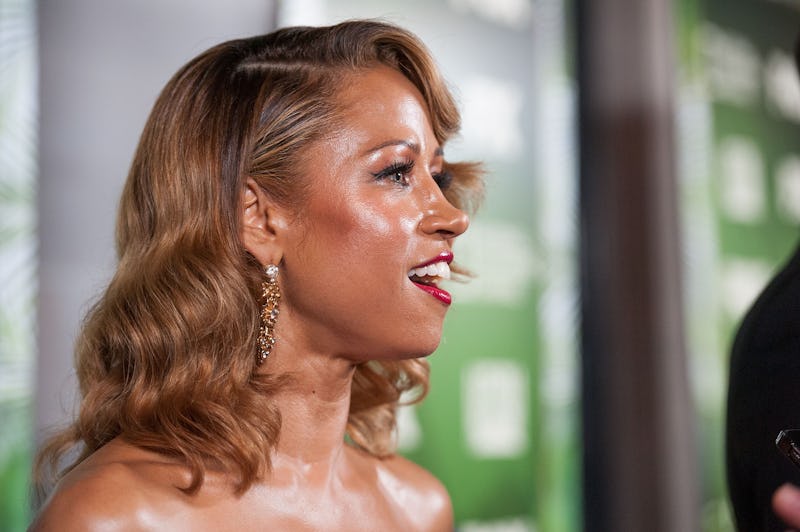 Valerie Macon/Getty Images Entertainment/Getty Images
On Monday, actress and Fox News commentator Stacey Dash announced her Congressional campaign. Reactions were... mixed. Most famous, perhaps, for her role in the '90s smash hit movie Clueless, the actress has since made a name for herself as a conservative political pundit.
Rumors about Dash's impending announcement circulated across Twitter throughout most of the day. By the evening, statements filed in California confirmed her intent to run for Congress in California's 44th district, which includes Compton, San Pedro, North Long Beach, and Watts.
Dash had floated the idea of running for office since at least Feb. 9, when she asked her Twitter followers for their input. "A number of people online and off have suggested I run for political office," she tweeted. "I wanted to see what my online community thinks of this idea as I mull the possibilities. Thoughts?" Initial response was mixed.
Once the news firmed up, however, Twitter users had a lot to say. "Hell will freeze over before I let Stacey Dash represent Compton," tweeted comedian Travon Free. "Whatever the maximum donation I can give to her opponent, consider it done!"
Many others followed suit.
As If
Clueless references abounded.
Hell Will Freeze Over
One comedian said he would gladly fund her opponent.
Stacey Dash and... Compton?
Many users were particularly upset about the district Dash chose to campaign for.
Humiliation
Some seemed confident that she could not win.
As A Republican?
The district has a storied history of voting left.
Throw Our Heads Back And Laugh
Users did not hold back with their gifs or their jokes.
Side-Eyeing Russia
Implying that it will be extremely hard for her to win as a Republican, one user joked that a Dash success would be Russia's doing.
Clueless Actress
It was all a matter of quotation marks.
No Chance In Hell
Many pointed to simple electoral math.
Running For A Plane
That one time a congressional candidate was in a Kanye West music video...
Of course, Twitter is no polling mechanism. What it does tend to gauge, however, is public outrage. And if the initial response was any indication, the public was not immediately thrilled about a potential Congresswoman Dash.