Megyn Kelly Isn't Happy Starbucks Will Let "A Mass Of Homeless People" Use Its Bathrooms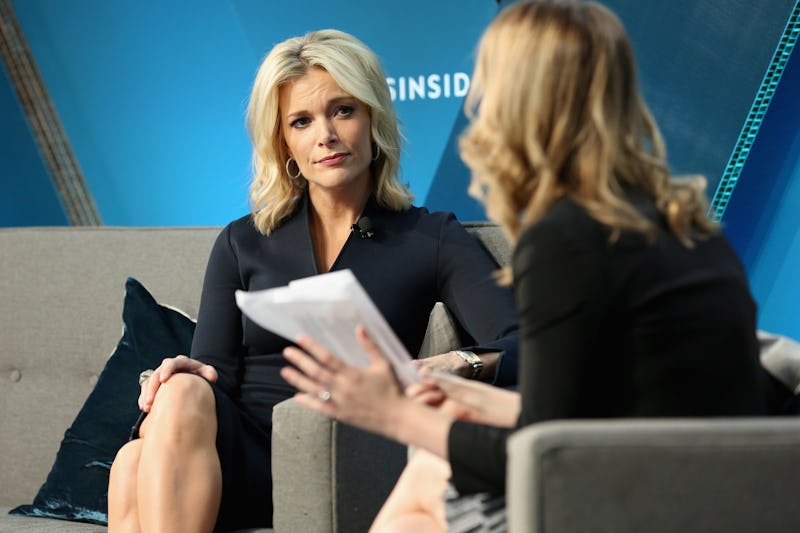 Monica Schipper/Getty Images Entertainment/Getty Images
It looks like someone isn't thrilled with Starbucks new open-bathroom policy. While speaking on her show Megyn Kelly Today, host Megyn Kelly criticized homeless people while discussing Starbucks' new policy which now allows non-customers to sit inside its cafes and use its restrooms.
The coffeehouse chain's new policy has garnered mixed reactions — from enthusiasm to disapproval. It seemed like Kelly was one of those less enthusiastic about it, as she said,
Do you really want to deal with a mass of homeless people or whoever is in there — could be drug-addicted, you don't know — when you're there with your kids?
Kelly's comments come after Associated Press reported that Starbucks announced a policy that would allow everyone to make use of its space. In a statement released on May 19, the company said, "We are committed to creating a culture of warmth and belonging where everyone is welcome."
The new move comes only a few weeks after two African-American men, Rashon Nelson and Donte Robinson, were arrested at a Philadelphia Starbucks in April as they waited for another person to join them for a meeting. AP reported that one of the men requested to use the restroom and was told no as he had not bought anything from the cafe.
A Starbucks employee reportedly asked Nelson and Robinson to buy something from the cafe in order to continue sitting there but they refused. The employee then reported them to the police. Both men spent several hours in jail before they were released. The report caused a huge outrage in the United States as some observers accused the company of racial profiling and discrimination against both men.
The company's CEO, Kevin Johnson, later wrote an apology to both men. Now, on Tuesday, 8,000 Starbucks locations across the nation will receive racial bias training.
While Kelly may not have been particularly excited about Starbucks opening its arms to all kinds of people, the guests on her show had their own views. Speaking on the show, PBS anchor and self-described "conservative independent," Amy Holmes suggested that people could "just buy a coffee" if they wanted to make use of Starbucks' open WiFi. But it was George W. Bush's daughter, Jenna Hager Bush, who defended the company's new policy and said that opening its doors to everyone, including the homeless, was a matter of compassion.
"I see the other side of it. I mean, I think some of these people don't have places to go," Bush said. "I have seen people in our local Starbucks in New York City that are homeless, that don't have another place. Of course, it's not a solution [to homelessness] but it's also compassionate. I think they will see how it goes. If it doesn't go well, I'm sure they'll change. I think reaching out to people who don't have a place to go is not such a bad idea."
Holmes also added that Starbucks employees would have to use "discretion" in their new policy while allowing people into the coffeehouse company's stores.
On social media, Kelly's comments were met with criticism from Twitter users. For many, it appeared as if Kelly should have spoken of homelessness in America with more consideration and nuance.
It makes sense that Kelly's comments did not sit well with some. According to a report on homelessness from the United States Department of Housing and Urban Development in 2017, homelessness in the country had increased for the first time since 2010. The report said, "On a single night in 2017, 553,742 people were experiencing homelessness in the United States."
Given these harsh statistics, it's no surprise that Kelly's comments rubbed some of her viewers the wrong way. Musician Gabriel Kahane tweeted directly at Kelly and said, "There's no such thing as 'homeless people.' People experience homelessness, but that's not their primary identity. They're mothers, fathers, sons, daughters; they're your fellow Americans who've fallen on hard times. Please do better."