These Wild Stats From Trump's Presidency In 2018 Will Blow Your Mind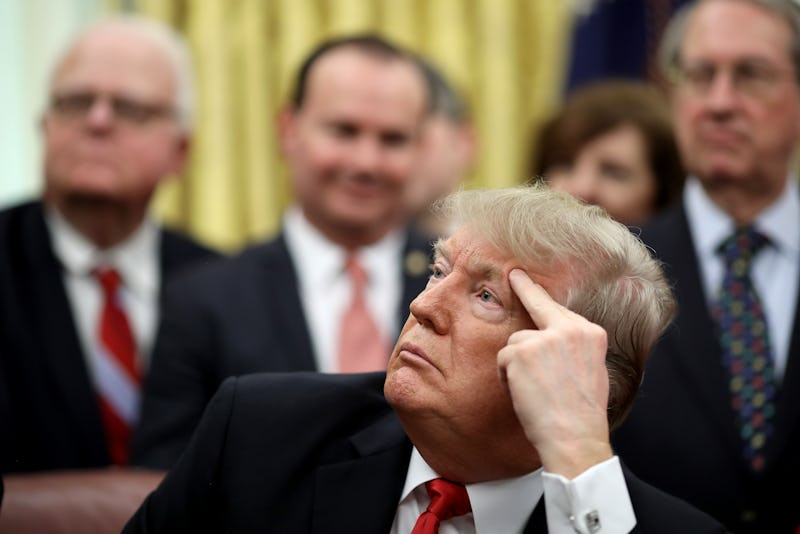 Win McNamee/Getty Images News/Getty Images
For many people, the Trump administration has amounted to a barrage of headlines, each bringing news of something that would have been a major scandal in administrations past. With such a fast-paced news cycle, it can be difficult to keep track of everything that's actually happened during the time that Donald Trump has occupied the Oval Office. That's why statistics on Trump's presidency can be helpful in reflecting on what's already happened — and wondering what might happen next.
Trump, for example, often makes false or misleading claims, according to a number of reports. In fact, fewer than 30 percent of Americans believe Trump about numerous claims that he frequently makes, according to a Washington Post poll. However, when you learn that the Washington Post Fact Checker blog has counted more than 7,600 lies and false or misleading statements that Trump has made during his time as president, it really puts the magnitude into perspective.
Statistics can also help when it comes to, for example, the number of people from the Trump administration who have resigned or been fired, or how many open investigations there are into Trump and his campaign. You've likely heard multiple times about Trump's "unprecedented" manner of governing — and here are five statistics that put that into perspective.