Stephen King & His Son Are Writing A Book Together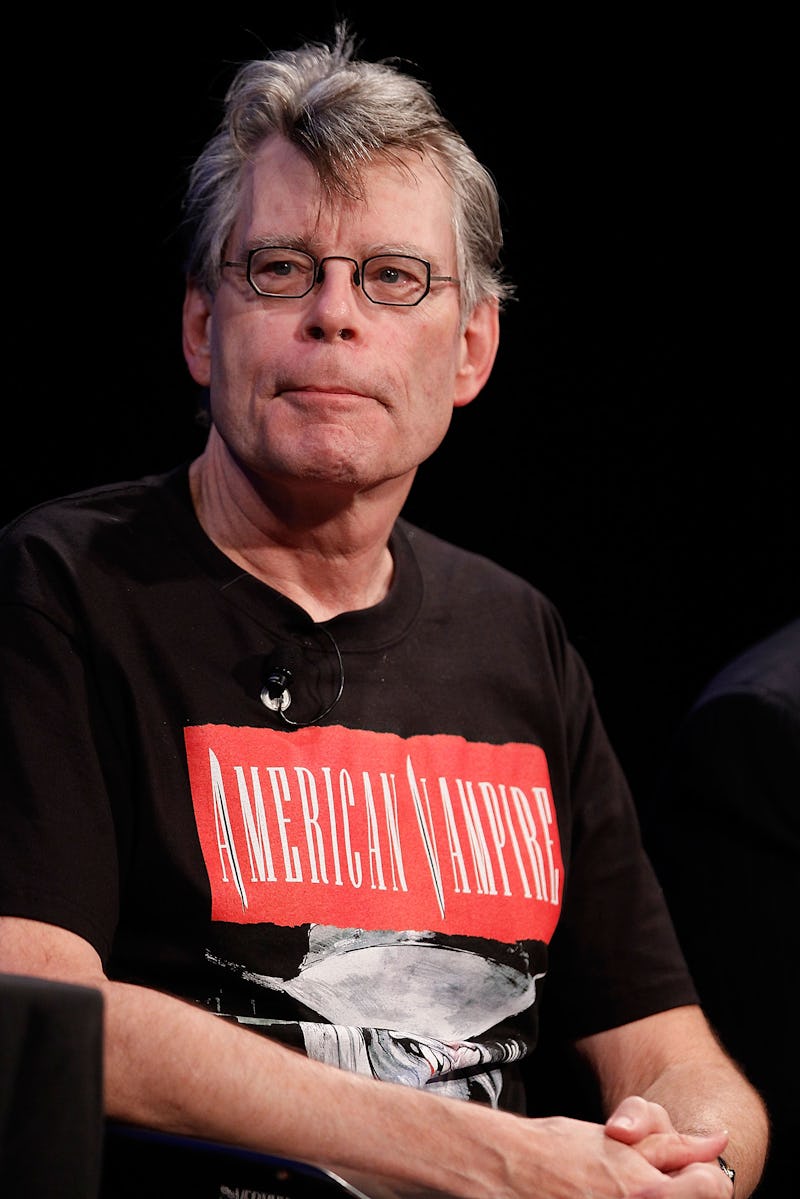 Joe Kohen/Getty Images Entertainment/Getty Images
Following A Day Without a Woman, one of the world's favorite living authors is writing a book with his son about "[w]hat would happen if all the women abandoned the world," according to The Bookseller. Stephen King and Owen King are writing Sleeping Beauties together. Although Stephen King has previously written stories with his older son, Fireman author Joe Hill, the forthcoming supernatural suspense novel is his first collaboration with Owen King.
Announced last year as "a novel set in the near future," Sleeping Beauties imagines a strange phenomenon. When women begin to be cocooned in their sleep, the men of the world are left to navigate the planet alone. Meanwhile, women's reality has shifted entirely. According to Stephen King's official website, "[i]f they are awakened, if the gauze wrapping their bodies is disturbed or violated, the women become feral and spectacularly violent; and while they sleep they go to another place." Only one woman, Evie, remains untouched by the strange event, and she becomes the subject of men's fascination and hatred.
Sleeping Beauties will not be Owen King's first book. The 40-year-old Mainer is the author of a story collection, We're All in This Together; a novel, Double Feature; and a graphic novel, Intro to an Alien Invasion. Owen King also edited the anthology Who Can Save Us Now? with John McNally.
Stephen King and Owen King's co-written novel, Sleeping Beauties, hits store shelves on Sep. 26.