Stormy Daniels Was On 'The View' & These 8 Moments Are Must-See TV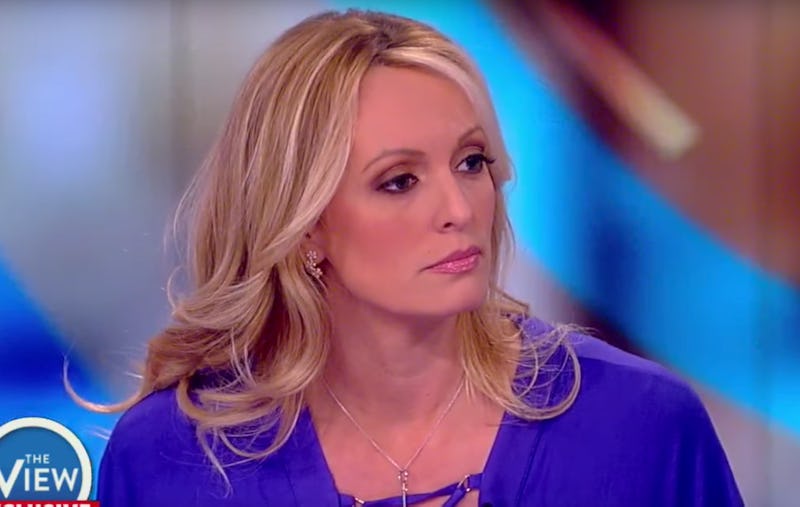 https://www.youtube.com/watch?v=DFEoyIGbRBg
Tuesday's episode of The View was almost entirely dedicated to one topic: Stormy Daniels. The adult film star and director joined the women of the ABC daytime television show for her only live interview to date, together with her lawyer Michael Avenatti. The biggest reveal was the composite sketch of the man she says threatened her, but there are several must-see moments of Stormy Daniels on The View you shouldn't miss.
Daniels "has been on a mission to be heard," Whoopi Goldberg said introducing the show's main guest. The most intriguing parts of the show are mixed throughout the episode, but the one gaining the most attention is the segment when Daniels and Avenatti introduced the sketch of the man that Daniels said threatened her, warning her not to share her story about the alleged affair with Trump, which the president denies.
Avenatti and Daniels have established an email, IDthethug@gmail.com, to accept tips from anyone with information on who the man could be. The reward for information that leads to his identification is $100,000.
But that is not the only interesting part of Daniels' time on The View Tuesday. The hosts, mostly, welcomed her warmly, and they didn't shy away from any questions.