This Is What It's Actually Like Being A Book Cover Designer For A Living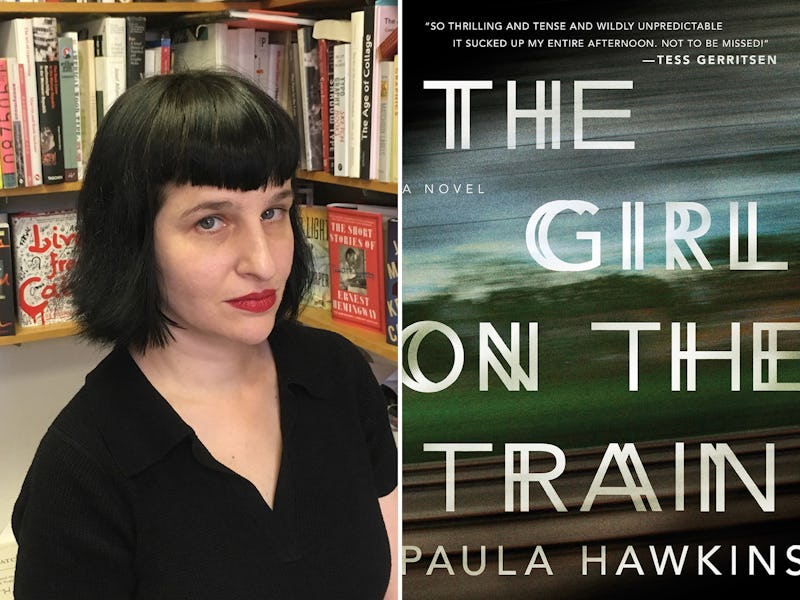 Photo courtesy of Jaya Miceli
It's no surprise that many readers consider a job in book publishing to be one of the most covetable careers. Within publishing, there are widely recognized positions — like that of a book editor or literary agent — and there are more unconventional paths — like book scouting and book packaging. At the end of the day, there are so many people who work behind-the-scenes to get that final product on shelves. One of those people is Jaya Miceli, the Art Director at Simon & Schuster imprint Scribner, and a freelance cover designer.
"I love the challenge of taking on a project that makes me really think and then trying to do something unexpected" Miceli tells Bustle. "I may think of a design in my head one way, but end up creating something by hand that is completely different."
Miceli has worked on some of the biggest books — and most iconic covers — of the past several years including Celeste Ng's Little Fires Everywhere, Jesymn Ward's Sing, Unburied Sing, and both Girl on the Train and Into the Water by Paula Hawkins—so she knows a thing or two about what it takes to create an iconic cover; and it's not quite as simple as you might think.
"For fiction, each story provokes a different feeling, so I aim to design something that aligns with that. It could [mean] finding a piece of art or photography or creating artwork from scratch," Miceli says. "For non-fiction, it depends on whether it's historical, which requires specific art research, or a big concept book, which [really] requires brain power for a smart visual solution. But I also don't have any set rules. I'm happy to mix up my design approach to keep the work exciting, and the covers visually striking."
In all the time you've been judging books by their covers, have you ever really thought about what it takes to create one? Below, Miceli shares more about the day-to-day life of a designer, what goes into producing the powerful cover images that captivate us, and shares advice on breaking into the intense and rewarding world of literary design.