Why 'Stranger Things' Ending After Season 4 Could Be A Blessing In Disguise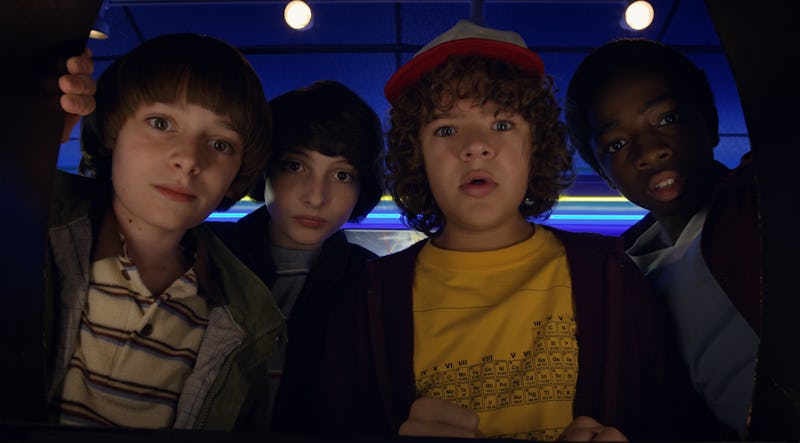 Netflix
There's good and bad news for Stranger Things fans this Tuesday. While a recent interview with the show's creators confirms the Netflix hit will be back for a third season, Stranger Things may end after Season 4. The latter could be a crushing blow for loyal fans, yet it doesn't necessarily have to be a bad thing. Sure, fans don't like it when their favorite show ends sooner than they'd like (RIP, Scandal), but this may be a blessing in disguise.
Upon the highly anticipated Season 2 premiere on Oct. 27, creators and brothers Matt and Ross Duffer explained to Vulture why they envision it more as a movie sequel, its own beast, than a mere continuation. The horror-adventure chronicles a group of kids battling monsters in a reimagined world of the '80s. The arc of Season 1 is Will Byers disappearing into an alternate universe, aka the Upside Down (before, of course, ultimately getting saved).
But because the Duffers have a well thought-out plan, they know such traumatizing events can't keep happening to their characters. And rather than beating fans over the head with protagonists' trials and triumphs, it's better to leave the party (that is television) before they're kicked out.
While nothing is confirmed beyond Season 3's renewal, the brothers are pretty certain Season 4 will cap the show. "We just have to keep adjusting the story," Matt told Vulture. "I don't know if we can justify something bad happening to them once a year." Not only will the group of kids be ready to move onto high school and college by a potential Season 5, but continuing the story runs the risk of fatigue for viewers.
Ross joked, "They're going to have to get the f*ck out of this town! It's ridiculous." But behind the joke, there's definitely some merit. Ups and downs can only go on for so long until they get old. Shows like One Tree Hill, Glee, and Two and a Half Men have notoriously received criticism for this exact reason — in addition to continuing to air after unnecessary time jumps, crucial deaths, and obscure plot lines.
The only thing worse than a fan-favorite series ending earlier than viewers would like is a series that drags on far beyond its expiration date. And thankfully, it looks like Stranger Things won't be in that camp.