The Reason Joe Sugg Was Worried About 'Strictly' Will Break Your Heart In Two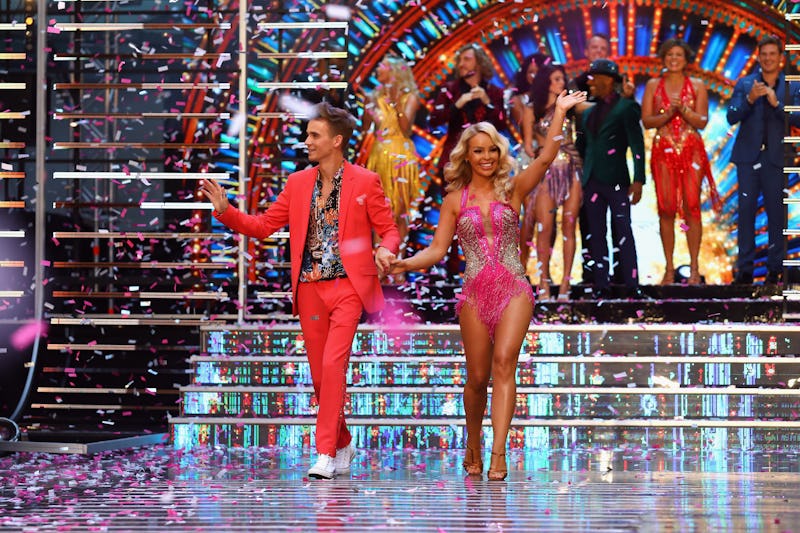 Tim P. Whitby/Getty Images Entertainment/Getty Images
Every season has at least one and our boy, Youtuber and Strictly Come Dancing contestant Joe Sugg was worried that he was going to be the joke act on Strictly Come Dancing 2017. During an interview on Newsbeat, Sugg revealed that he was super concerned that he was going to follow in the footsteps of Anne Widdecombe and be the one everyone loves watching but kinda LOLs at. He explained that he worried where he fitted in the show after hearing the names of the other contestants.
"I was the fourth person to be announced. I remember thinking they were going to announce the joke act of the year at some point. It got to the end and there wasn't one so I thought maybe it was me."
Joe was also eager to let his fans know that he's in no way going to let them down and I'm 100 percent on board. If his first performance was anything to go by, he's going to smash it. "Obviously I'm going to get criticised, and I'm used to that, I get criticised on a daily basis for just how I live my life which is a lot more personal than me trying to learn a new skill, but I'm going to take it on the chin," he said.
Sugg — whose sister is the wildly successful fellow Youtuber Zoella — made it clear that being the butt of the joke is not what he's after from his Strictly experience. He's all for being laughed with, not at. And you can understand that. However, if you look back at some of the funniest contestants in the history of the show.
Perhaps one of the best known of the amusing contestants was former politician and rocker of the bowl haircut, Ann Widdicombe. Despite scoring consistently low scores with the judges, Widdy was consistently saved by viewers, and lasted for nine whole weeks! So in a way, being the funny one is kind of a good thing, perhaps even a really good tactical move.
John Sergeant, a political news correspondent also brought the LOLs. Again, so much so that he kept on getting viewers votes for his uber fun stompy moves. In the end he was forced to pull out of the show because he didn't think it was fair on the perhaps slightly more naturally talented dancers if he managed to gain the Strictly crown.
According to the Guardian, Sergeant said at a press conference, "I am sorry to say I have decided to leave Strictly Come Dancing. It was always my intention to have fun on the show and I was hoping to stay in as long as possible. The trouble is that there is now a real danger that I might win the competition. Even for me that would be a joke too far. I would like to thank Kristina and all those viewers who have been rooting for me through the series."
So like, yeah it is not maybe the way to gain fame as an acclaimed dancer but it 100 percent is the way to gain the key to the nation's heart. Might be worth reconsidering Suggs!