Superdrug Just Launched Their Black Friday Beauty Deals 9 Days Early & THOSE SAVINGS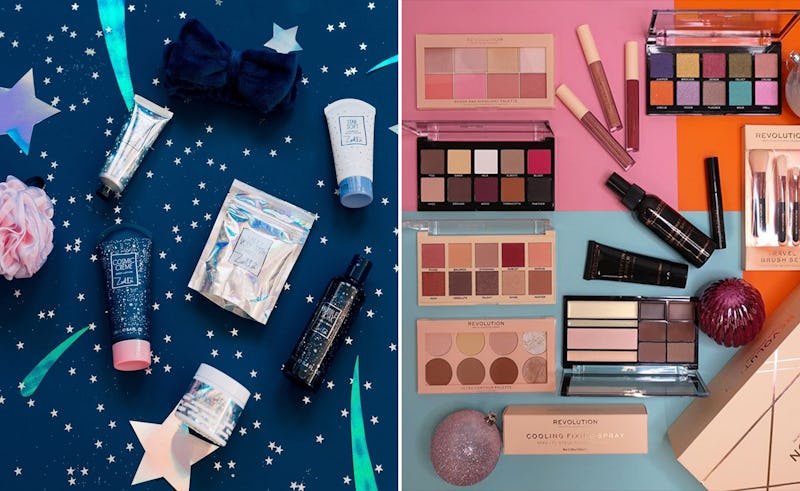 Superdrug
Black Friday might technically be an American thing, but over here in the UK we've well and truly embraced the day of bargains as our own. Every year, I sit on the edge of my seat and wait for those glorious deals to roll in so I can grab those things I've been coveting for a while (hello, electronic toothbrush) through to those I panic bought (hello, new eyeshadow palette). This year if you're looking to upgrade your makeup and beauty game, you don't have to wait till a week or so as the Superdrug 2018 Black Friday deals are all currently live on their website and in store.
Superdrug's really gotten into the holiday spirit, as they've launched all their deals ahead of BF Day: November 23. In fact, the deals have actually been open to their Health and Beauty card members for a little while — but as of midnight last night they were finally released to the public. And it's not leftover kit from last season either, as Superdrug's selling everything from Christmas beauty advent calendars through to hair dryers and fancy brush kits. In all honesty, I wish I hadn't looked because my bank account will never be the same.
There's some pretty massive deals on the site, for example I've seen discounts as high as 67 percent on a Philips electronic toothbrush and £24 hair straighteners going online. The deals are also available in store, if you're down to get your elbows out and fight for the last Babyliss hair dryer on the shelf.
With brands like Real Techniques, Oral-B, Revolution, and even Zoella if you're keen on grabbing your niece a Christmas pressie, there's a load of stuff going you'll want to get your hands on. I'm personally interested in grabbing a couple of bottles of perfume because that stuff is deceptively expensive. However you won't find any fragrance deals on the Superdrug site just yet, as they're waiting until November 21 to roll those out.
All of Superdrug's BF deals will end on November 27, the Tuesday after Black Friday, or at least until their stocks run out. Interested in seeing what's on offer? Here's some of the current highlights from Superdrug's Black Friday sale below...