The Natasha Denona Sunset Palette Is Coming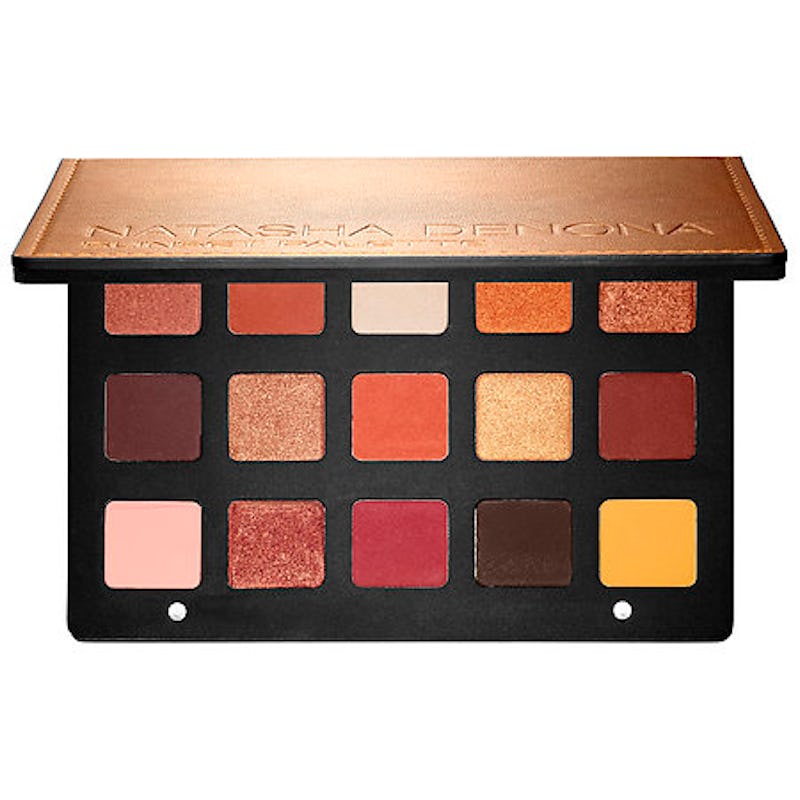 Are you ready to meet your new beauty soulmate? The Natasha Denona Sunset Palette is coming in May, and true love is all but inevitable. It's got that same coveted buttery smooth formula as past favorites from the brand (like the luxurious Natasha Denona Star Palette that swept us all off our feet last fall) — and the color selection is to die for. As the "sunset" moniker might suggest, it plays off the love for reds, oranges, and golds that's been quite popular lately.
In fact, at first glance, the palette looks like a high-end dupe of the ultra-popular Anastasia Beverly Hills Modern Renaissance Palette — but if you take a closer look, there are definitely enough differences to warrant owning both. After all, while the Sunset Palette has a lot of trendy mattes — eight, to be exact — it also houses five metallics and crystals, as well as two absolutely gorgeous duochromes.
Besides, the similar color story with the Modern Renaissance Palette is by no means a bad thing — after all, it's captured the hearts of makeup enthusiasts the world over like nothing else. What do you think — could Natasha Denona's Sunset Palette inspire similar levels of cultish love? Judge for yourself.
From the bronze-gold leather packaging to the 15 beautiful shades, this new palette is seriously covet-worthy — especially for those who already count themselves fans of Natasha Denona's eyeshadow formula. As for those who have yet to be converted? A quick look at the swatches should do the trick.
Enough to have you belting "This girl is on fiiiiiiiiiire!" at top volume, right?
Honestly, those colors are so pretty it's almost ridiculous. The Natasha Denona Sunset Palette will be available on May 12th, in stores and online via Sephora and Beautylish.