Taco Bell's New Holiday Collection Includes A Onesie All True Fans Will Love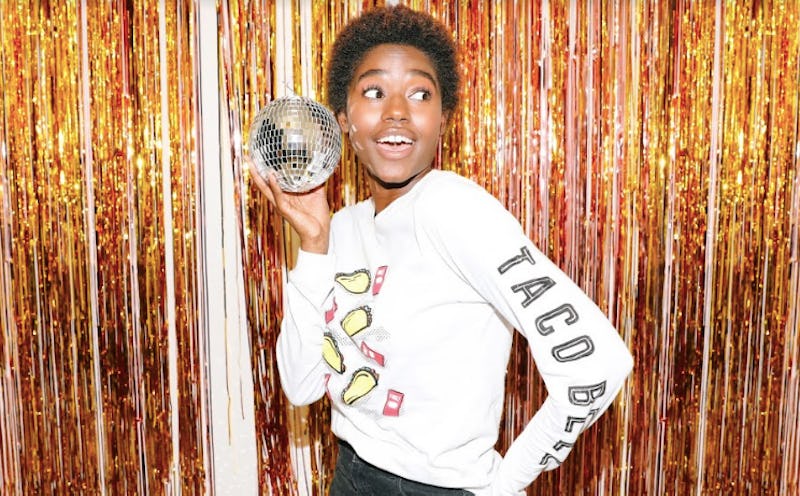 Taco Bell
Nothing screams holiday festivities quite like fast food paraphernalia. The two might seem completely mismatched at first, until you realize quite how much you're craving a crunch wrap supreme, one week into the season of pumpkin pies, glasses of eggnog, and other standard winter dishes. When it comes down to it, Taco Bell's 2019 Holiday Collection isn't just about celebrating your favorite food — it's about gifting your friends with something that will bring them joy, plain and simple.
Most people would agree that there's no greater hell than looking for the perfect Secret Santa gift. Gift swaps can be brutal, especially since you don't always know the person you're gifting all that well. But if you bring a Taco Bell sweater to the party, pretty much everyone is going to want the gift. Really, what person doesn't want to rock a Taco Bell choker necklace or tie clip? It's the gift that keeps on giving.
Taco Bell holiday gifts are also available at a range of prices, so that you don't feel like you're spending way too much or too little. It's all about moderation: you can grab a Taco Bell thermos for $20, or you can splurge for a $79 Taco Bell onesie, because, well, it's a Taco Bell onesie.
Here are some of the best offerings from the Taco Bell holiday collection: