Tamera Mowry Posted A Heartbreaking Tribute To Her Niece, Who Was A Thousand Oaks Victim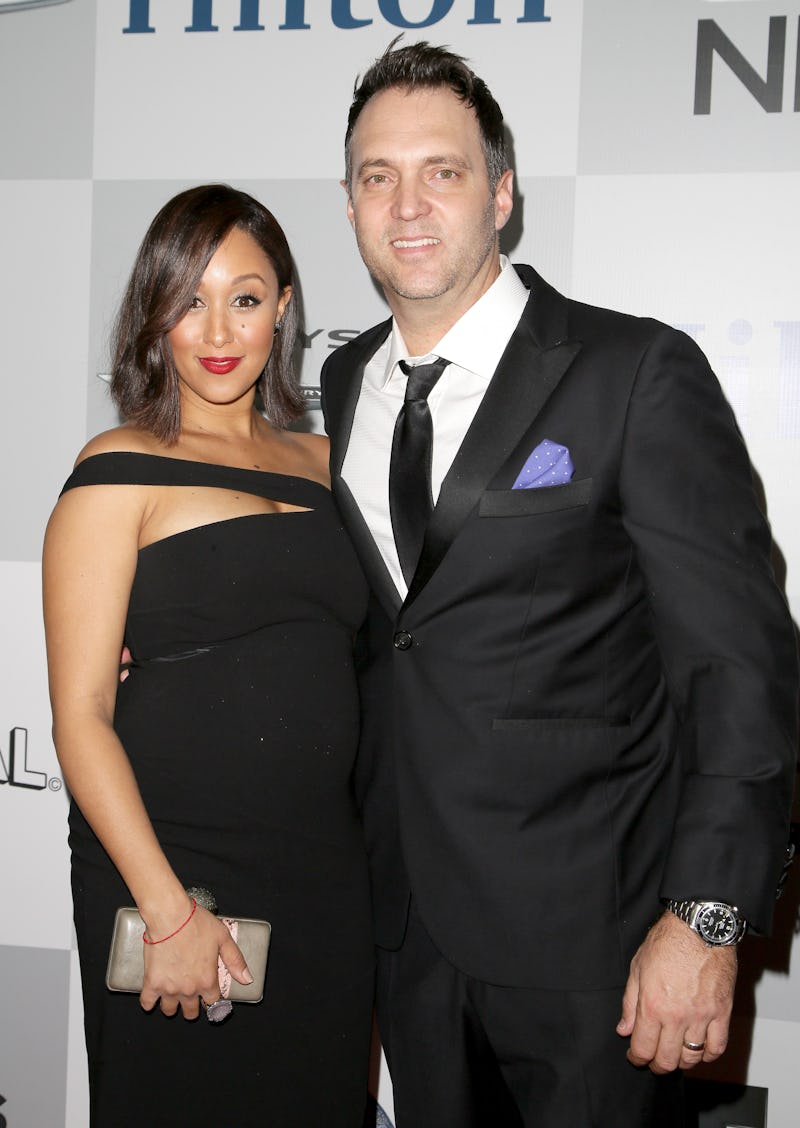 Chelsea Lauren/Getty Images Entertainment/Getty Images
On Nov. 8, it was reported that Tamera Mowry-Housley and Adam Housley's niece, Alaina Housley, had unfortunately died in the recent Thousand Oaks shooting. Following the heartbreaking event, Tamera and Adam wrote beautiful messages in honor of Alaina on their respective Instagram accounts, according to Us Weekly. And their moving captions are sure to make anyone emotional.
In addition to posting several photos of her niece on Instagram, the Sister Sister alum posted an emotional message in tribute to the life Alaina led. Tamera wrote:
"Alaina. My sweet, sweet Alaina. My heart breaks. I'm still in disbelief. It's not fair how you were taken and how soon you were taken from us. I was blessed to know you ever since you were 5. You stole my heart. I will miss our inside jokes, us serenading at the piano. Thank you for being patient with me learning how to braid your hair, and I will never forget our duet singing the national anthem at Napa's soccer game. I love you. I love you. I love you. You are gonna make one gorgeous angel. My heart and prayers are with every victim of this tragedy."
Additionally, Adam took to Instagram to share a tribute for Alaina, who was 18 years old. His caption wasn't lengthy, it was still short, sweet, and moving. He wrote:
"My sweet, sweet...Alaina. Oh how I miss you. Oh how I miss u. #heartbroken."
Their tributes come a day after the unfortunate news that Alaina had died as a result of the tragic shooting. The husband and wife pair previously confirmed the news to People with a statement that read:
"Our hearts are broken. We just learned that our niece Alaina was one of the victims of last night's shooting at Borderline bar in Thousand Oaks. Alaina was an incredible young woman with so much life ahead of her and we are devastated that her life was cut short in this manner. We thank everyone for your prayers and ask for privacy at this time."
Prior to this news, Tamera and Adam had asked their followers for prayers and any information relating to Alaina. The Real host was previously in contact with her niece's suitemate, Ashley, who tweeted that Alaina was still missing after attending an event at Borderline Bar & Grill, which is where the shooting took place.
On Nov. 8, hours after the tragedy occurred, Tamera's twin sister, Tia Mowry, acknowledged the event by tweeting, "Woke up shocked. Please pray. Please pray. I am numb."
She also posted a photo of Alaina on late Thursday evening on Instagram. Tia wrote, "Our sweet Alaina. We are broken. Our hearts are broken. We love you."
This is understandably a very difficult time for Tamera, Adam, the Housley family, and all of the family members of the victims. If you're looking for a way to help out, there are plenty of ways that you can get involved from anywhere in the country in order to help those affected by this tragedy.