Tara Lipinski Reveals The One Food She ALWAYS Ate Before Ice Skating Competitions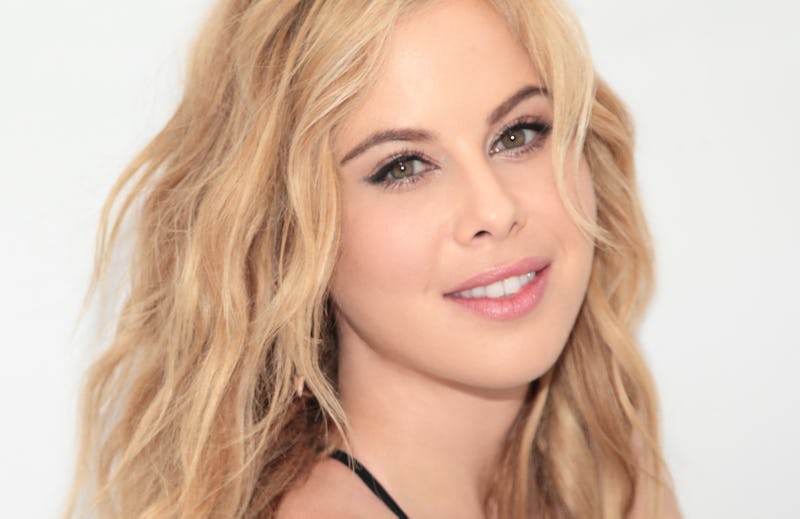 Collin Stark
From the time she was just a pre-teen, Tara Lipinski was tearing up ice rinks as one of the leading ice skaters in the world — she was the youngest to ever win a World Figure Skating title when she was just 14 years old. While Lipinski is clearly a natural on the ice, one of the things she says helped her spin so effortlessly on skates were her pre-game meals: Pasta. Literally any kind of pasta.
Now, as the co-host of Food Network's new series 'Wedding Cake Championships' alongside Johnny Weir, Lipinski is gliding into the world of baking elaborate wedding cakes — but, as she tells Bustle, pasta is still her one true love, and her favorite meal.
It's Special Because It's So Comforting
My favorite meal is definitely pasta of any sort. And I mean of any sort — whether it's penne, spaghetti, linguine, or even a sort of ravioli, with arrabbiata sauce, tomato sauce, vodka sauce, pesto... I can eat that meal every day. I think since I grew up training in ice skating, and it was carb-loading that gave me energy all the time, it became a comfort food. Before competitions too, it was my competition meal, so I think that's another reason why I like it so much.
I'm assuming that's it. It's either that, or I just truly have a love of pasta. My go-to is usually penne alla vodka because it's very adaptable, but I love them all.
It Was My Secret Skating Weapon
Before competitions, I would always eat spaghetti. Always. It never changed. I started off eating spaghetti before competitions and training. Maybe it was a little bit of a superstition — I feel like there was probably a little bit of that, because I was starting so young. I just ended up thinking, "OK, well this is just my pre-game meal."
It was also very much a family thing. While there was an Italian spot near the rink that we'd love and go to on special occasions, usually it was just my mom cooking it at home. I also feel like pasta was always a staple in my family's diets. Like, my mom would always, once a week, have pasta (probably even more than that, actually, because I always loved it so much). It was such a normal thing that I can't even remember in particular the very first time I had it or the first time I loved it — it's almost like I've just always been such a big pasta fan, and always looking for Italian restaurants.
It's One Of The Only Things I Cook — When I Actually Cook, That Is
Even now, I'm always going to a lot of Italian restaurants for pasta. (For the record, my favorite Italian restaurant in New York is L'Artusi in the West Village. Oh my God, it's so good.) I don't cook that much, so I don't make pasta at home that often; I wish I actually cooked more, but I'm traveling so much, and don't like getting stuck in that rut of coming home and being like, "Oh, do I go to the grocery store and load up before I leave in a week?" Also, I feel like I've always loved to bake probably more than I've ever cooked — I think that just comes down to me having a sweet tooth — so it works out.
When I say baking, though, that doesn't mean I can make a wedding cake like all the contestants in Wedding Cake Championship, I don't think I can make a wedding cake — those bakers on the show are truly artists. But brownies I could probably handle.
As told to Bustle Associate Lifestyle Editor Tanya Ghahremani
Bustle's series 'My Favorite Meal' asks famous chefs, bloggers, and tastemakers to describe the one dish, recipe, or ingredient they can't live without — and why.