These 'Hidden Figures' Stars Were Snubbed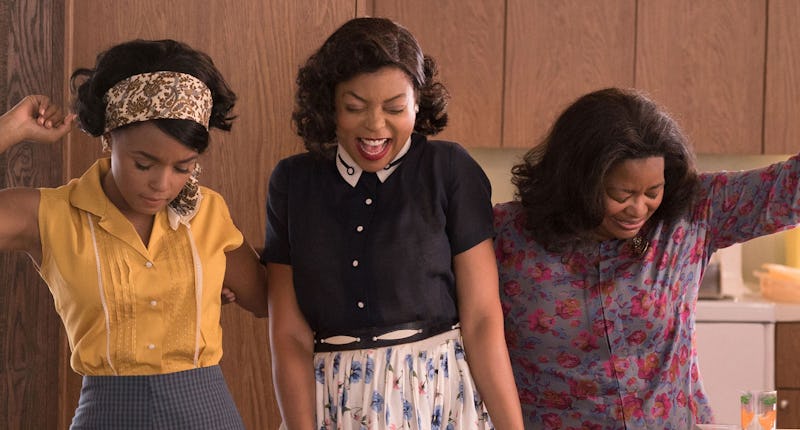 20th Century Fox
It's always hard when a great movie does see Oscars action, but not everyone in the film is recognized. Hidden Figures did get three Oscars nominations, but Taraji P. Henson and Janelle Monáe were snubbed by the Oscars for their roles in the very same movie. While Hidden Figures saw noms for Best Picture, Best Adapted Screenplay, and Best Supporting Actress (for Octavia Spencer), the Academy overlooked two other stellar performances in the inspiring film.
Henson's role as mathematician Katherine Goble Johnson was certainly powerful enough to win her a nod for Best Actress. And, Monáe should have pulled a nomination in for Best Supporting Actress for her role as engineer Mary Jackson. She also performed two of the movie's songs, but neither of those got a nod either. It's always frustrating to put your hard work into a project and get overlooked on a personal level. But, the Best Picture nod is a testament to all involved in the film, since it wouldn't have been that good if not for everyone's roles.
Still, I doubt either lady will be too upset by their snubs. After all, the film still did really well in the nominations, and that bodes well for a successful Oscars for them. Besides, they get to cheer Spencer to a hopeful victory in the Supporting Actress slot, and these ladies seem all about that female friendship.
As for how well Hidden Figures will do come Oscars night, we'll just have to tune in to find out.