Target Just Created A Next-Day Shipping Program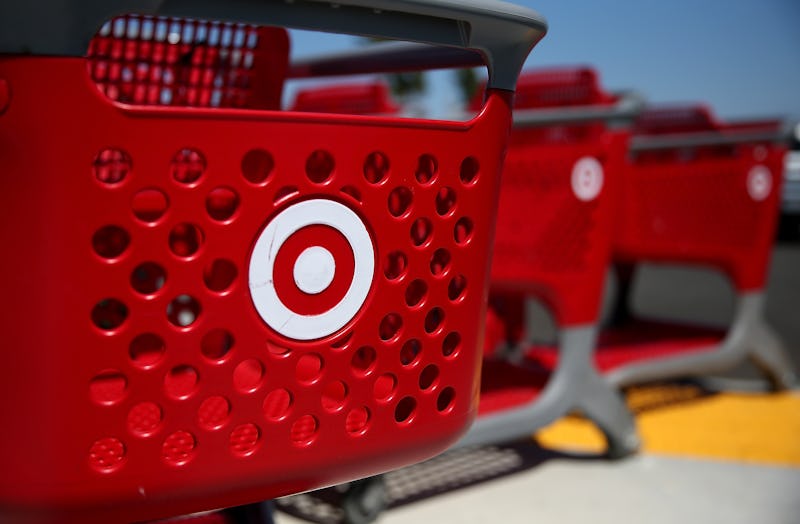 Justin Sullivan/Getty Images News/Getty Images
You know how the classic Target experience goes. You're standing there in the middle of the aisle, swearing that all you need is toothpaste and hairspray, but somehow find yourself with a handful of bikinis, makeup, and picture frames. It's just the law of the land at this point. But there might just be a way to save you from the (not-so) dreaded in-store experience. According to The Cut, Target is working on next day shipping, which could completely change the shopping game.
According to The Cut, the new program, called Target Restock, will give customers 24 hours shipping and was created to boost online sales. The publication reports that the new program is being tested in Minneapolis this summer. If all goes well, you can prepare yourself for nation-wide next day shipping. Think: Everything from your favorite shoes and to coffee beans in your arms in just 24 hours without even leaving your house.
There's only one catch. Only customers with REDcard, the store's credit card, will be able to access the shipping perk. So if you don't have one now, you might want to think about signing up soon. Especially if Target Restock catches on across the country, which is what the company is hoping, according to their website.
This is the perfect example of the phrase, "if you can't beat them, join them." According to The Cut, the Target Restock program was put in place to compete with other e-commerce sites like Amazon. The online buying site offers Amazon Prime, which, with a yearly fee, will send your packages to you in 24 hours.
According to Recode, millennials buy more clothes on Amazon than any other website. The publication found that the online-only brand sold double the amount of clothing as Nordstrom and over five times the amount of clothing at Victoria's Secret to ages 18 to 24 in 2016. Target didn't make Recode's list of top ten for online sales.
"We created Target Restock to save busy guests time, and make it easier than ever to get household essentials delivered quickly," the Target said in their online announcement post. "This is another example of how Target is connecting stores and digital to create new services for guests."
The website says that customers will be able to fill a box full of food, fashion, or home good items for one flat rate. Each box will be packaged at your local Target store and shipped to you the next day, as long as you order by 1:30 p.m. Fingers crossed that the test run goes well, because that sounds incredible, IMO.
While Target Restock will take the whole in-store experience out of shopping, it will save you time and money. That's one program that I can get behind. Now only if they could deliver their in-store Starbucks with every purchase.