This Eye Cream Could Actually Replace Your Concealer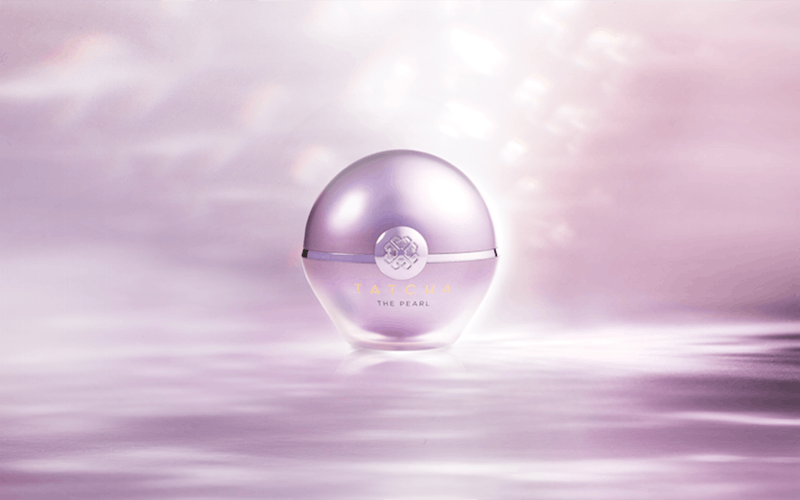 Tatcha
What's not to love about concealer? It can erase a sleepless night from your face, cover up a blemish in an instant, and brighten up your eye area with a few little dabs. But some days, you just don't want to wear a concealer, and Tatcha doesn't think you have to either. That's exactly why founder and CEO Vicky Tsai created Tatcha's The Pearl, an eye treatment and underlight (think of this as like a BB cream almost) that can awaken your eyes like an eye cream, but reduce the look of dark circles and wrinkles like a concealer. It's the best of both skin care and makeup worlds, and it's all thanks to the magical pearl extract ingredient (the same one from their Silk Canvas Primer) that's inside the brand new product.
The Pearl eye treatment is made with the same good-for-your-skin ingredients as their best-selling Water Cream, but Tatcha also added Akoya pearl extract and pearl pigments to treat your skin, while also giving it a natural, but bright illumination. It comes in three underlights: Moonlight (for fair complexions), Softlight (for medium complexions), and Candlelight (for deeper complexions).
"Each one gives skin an instant luminosity and radiance, but it's really a treatment," explains Vicky Tsai on Wednesday at a press event in Malibu to announce the new launch. "It's an undereye moisturizer and brightening treatment, so that your skin is even more beautiful and even more bright over time. You also get that instant light underneath as well."
Tsai says that when making the product, the team looked to how a perfect pearl is made and how it's actually very similar to how our skin is built.
"Mikimoto created what's considered the perfect pearl and [what makes it perfect is] its perfect luster. Luster is the definition of how much inner glow a pearl has. What gives the pearl luster is these layers of protein — they have to be perfectly smooth and perfectly transparent for the light to penetrate and come back out in a true glow. Your skin is the same way," explains Tsai.
According to Tsai, our skin is made up of layers and if they're smooth and there's no duskiness to it, the light comes into your skin and it'll bounce off this layer of water, and it's what gives people this lit-from-within-glow. "It's what we're always trying to recreate with highlighters and shimmers," says Tsai.
When skin begins to age, especially under the eyes since it's such a delicate area, it can start to sag as well as glycate, meaning it can turn yellow or brown. The pearl extract that is inside the new eye treatment combats these two issues, working hard to support the natural collagen production in your skin and also help fight the yellowing or browning (aka glycation) in your skin over time. This, in addition to the pearl pigments, is what makes The Pearl able to achieve what your favorite concealer and eye cream can do, but at the same time.
Tsai says that it is a great option for days when you don't want "the full beat" and you want to look super natural, but in the most super way possible. However, that's not to say you can't use it with concealer. "You can put a concealer on top and they play beautifully together, so that you can go full drama," says Tsai.
Because it's a moisturizer and an "underlighting illuminator" in one, Tsai encourages you to apply it like both. You only have to use a rice grain-sized amount — then, you'll apply three dots under your eyes and massage it in. "You'll feel the water break of the Water Cream happen. After you break the capsules and the actives are pressing into your skin with the moisture, then you just pop it in as you would a highlighter," advises Tsai. "It is 99 percent skin care and one percent 'woo!'"