The Office That Posted Positive Messages During T. Swift's Trial Is So Excited About Her Thank You Gift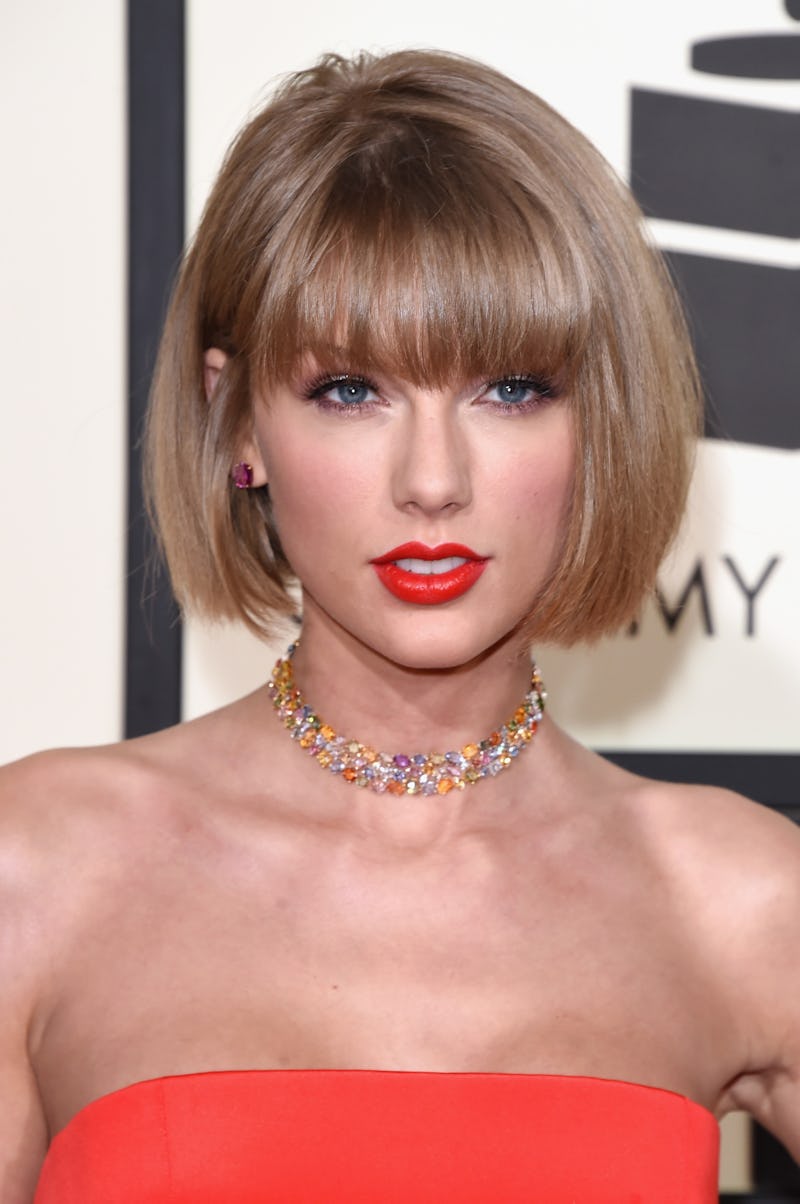 Jason Merritt/Getty Images Entertainment/Getty Images
It took more than a week, but finally, Taylor Swift's trial is over. After winning her countersuit against Denver radio DJ David Mueller in which she claimed he sexually assaulted her during a meet and greet in 2013, she's a symbolic $1 richer. And now that it's all behind her, she's thanking a certain company that shared sweet notes for her all week long. On Wednesday, Swift sent flowers to the office that posted those window messages accross the street from the courthouse.
Considering how stressful a trial like this one probably was, it seemed like the business, Craftsy, succeeded in making Swift's days spent inside a courtroom a little brighter, and now, she's making their office a lot brighter. According to the photo that Craftsy shared on Twitter, she sent ten gorgeous bouquets of flowers over as a gesture to thank them for cheering her on. The employees in the photo seem really psyched, because who wouldn't be, after receiving dozens of flowers from Taylor Swift?
A trial involving sexual assault is always horrifying, but now that it's all wrapped up, it's good to see such a positive exchange. The employees are even making Swift's signature hand hearts in the photo.
Last week, Craftsy's window messages were all over social media. They included tons of Swift's song titles and lyrics written on sticky notes, meant to encourage her while she testified against Mueller. They changed every day of the trial, and even though this is the first time Swift has acknowledged the messages, it seems she was definitely paying attention.
This message, taken from Swift's song, "Ours," appeared in their window toward the end of the trial:
Swift was incredibly brave to stand up for herself, as well as to use her voice to help other victims feel more comfortable reporting theirs. She may be mostly off the grid these days where the public eye is concerned, but it's awesome to see that her fans still have her back, especially on the days when she probably needs it most.