Taylor Swift's BF Joe Alwyn Almost Starred In 'Love Actually' As This MAJOR Fan Fave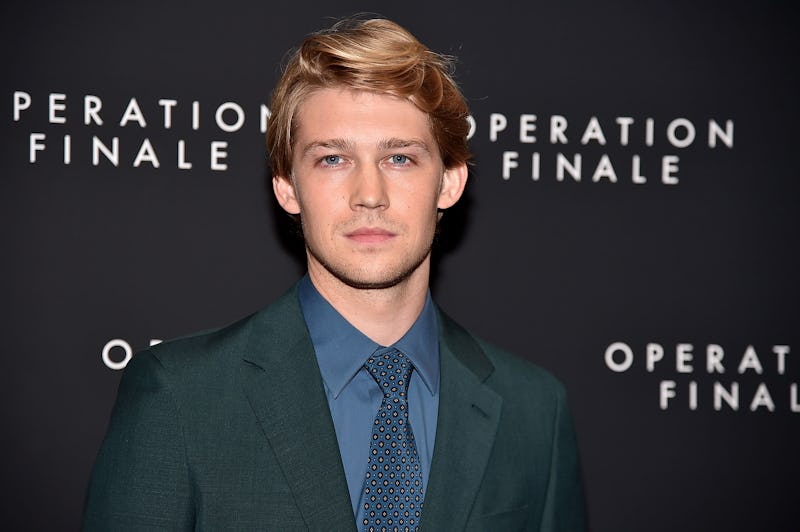 Theo Wargo/Getty Images Entertainment/Getty Images
I personally love a 'the role that never was' story. Some characters in TV shows and movies seem to be made for the actors who ended up playing them, so it's always a bit of a shock when you find out that somebody else had been destined to play the role beforehand. And this is exactly what a recent GQ interview with Joe Alwyn just unveiled. Yep, Taylor Swift's boyfriend was nearly in Love Actually.
So how did this all come about? Well, Alwyn has just been interviewed by GQ, where he gave the surprising confession that he once auditioned for a part in Love Actually, even reading lines with Hugh Grant at one point:
"I remember reading some of the scenes with Hugh Grant [who played the Prime Minister] and Richard Curtis [who wrote and directed Love Actually]," he explained. Alwyn originally auditioned for the part of Liam Neeson's son Sam, which in the end went to Thomas Brodie-Sangster (who also starred in Game Of Thrones).
The knock-back hardly hurt Alwyn's career. He has since appeared in several projects, and is best known for playing Billy in Billy Lynn's Halftime Walk.
Alwyn has also hit headlines this year due to his relationship with songstress Taylor Swift. GQ's Stuart McGurk used the interview opportunity to attempt to tease information out of the actor, even asking what his favourite T-swizzle song was, to which Alwyn coyly replied: "I'm just not even going to go into that side of the world."
The revelation that the role of Sam in Love Actually was very nearly played by another reminded me of some of my other favourite 'actors who missed out' stories.
Do you remember any of these?
Amy Schumer Was Nearly Shoshanna In Girls
In a Lenny Letter, Lena Dunham wrote that Schumer had actually come in to audition for Shoshanna (a role which eventually went to Zosia Mamet), but wasn't quite right for it.
"I first met Amy Schumer almost six years ago when she came in to audition for the role of Shoshanna on Girls," Dunham explained.
She continued: "Everyone in the room was stunned by the detail and skill of her improv, the wild talent radiating off her. But when she left the room, the vibe was very 'Someone give that lady a show, STAT!'".
Olivia Wilde Was Nearly Marissa Cooper In The O.C.
It's hard to imagine anyone other than Mischa Barton playing the iconic role of Marissa, right? Well, turns out, Olivia Wilde (who ended up later playing Alex on the show) was in the running for it.
Show creator Josh Schwartz revealed at a panel discussion at ATX Television Festival that Wilde could have been Marissa, but she wasn't vulnerable enough: "Marissa was obviously a character who Ryan needs to save and Olivia Wilde needs no saving. She's pretty tough".
Anne Hathaway Was Nearly Tiffany In Silver Linings Playbook
I legit can't imagine anyone working with Bradley Cooper as well as J-Law. They just have the most crazy on-screen chemistry. So the news that she wasn't the first one offered the lead role in Silver Linings Playbook kind of shocked me. Yep, according to The Independent, Anne Hathaway was initially cast but had to drop out eventually.
John Travolta Was Nearly Forrest in Forrest Gump
Ok, now this one really made my jaw drop. It's alleged that Travolta was initially offered the role before Hanks, but he turned it down. Oh, how different things could have been... We bet he regrets that decision!
So don't worry Joe, you're not alone in this!