The Issue In Taylor Swift's Case That Shouldn't Be Overlooked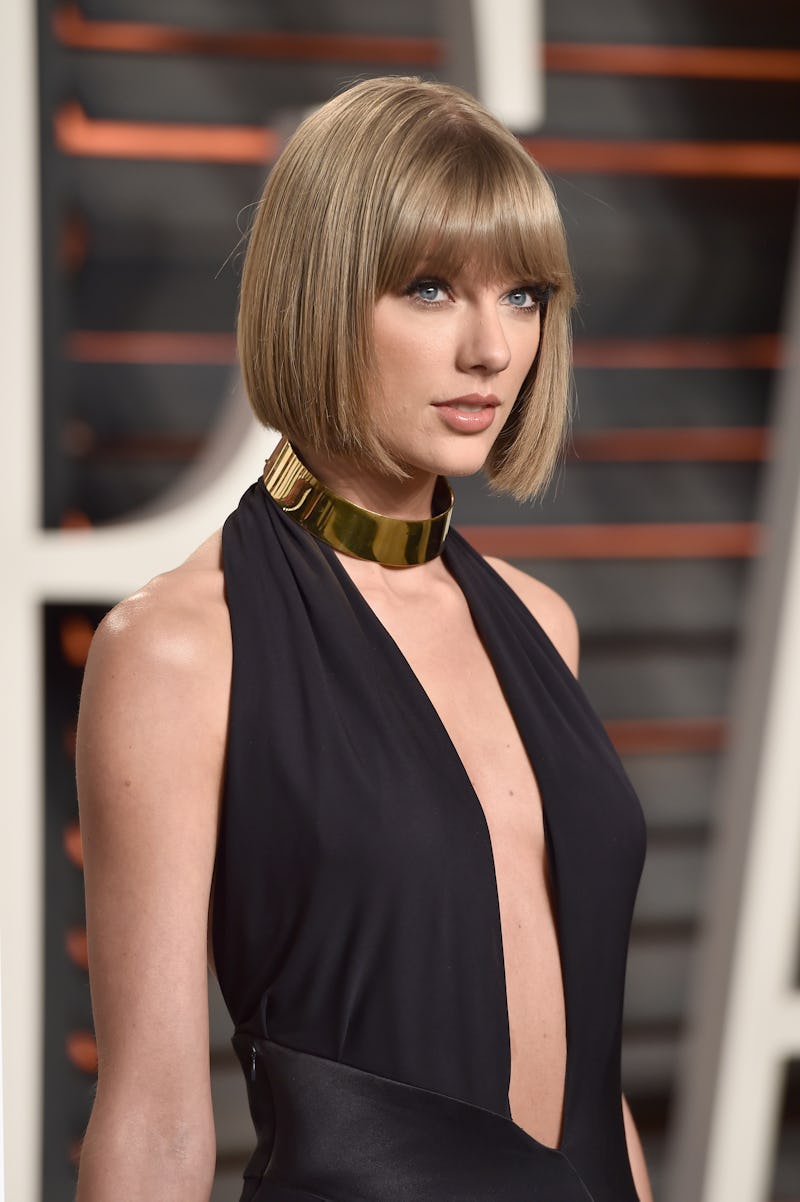 Pascal Le Segretain/Getty Images Entertainment/Getty Images
There is one singer who definitely has Taylor Swift's back when it comes to her court case involving radio host David Mueller. Nelly Furtado tweeted about Swift's trial on Friday, and she not only praised the 1989 artist, but also drew attention to the fact that Swift's case deals with a workplace issue. "Been in several meet n' greets where radio staff attempt to cross lines," Furtado wrote. "Love @taylorswift13 for fighting 4 women's safety in the workplace."
It's an interesting take on the case — and one that makes complete sense — because if you think about it, Swift was technically at work when the alleged incident with Mueller occurred.
On Thursday, the 27-year-old singer testified in front of an eight-member jury regarding the allegations she made against Mueller. Swift alleges he groped her while taking a photograph with her before her concert in Denver, Colorado on June 2, 2013, which he denies
In September 2015, Mueller filed a lawsuit claiming Swift's accusations were false and led to him getting fired from his job at KYGO. As reported by the Chicago Tribune, according to court documents, Mueller's job cited "the morality clause in his contract" for his firing because they believed he changed his story regarding the alleged incident. In October 2015, Swift filed a countersuit against Mueller and accused him of assault and battery, according to BBC News. This all led to the current trial.
It doesn't matter that Swift wasn't in an actual office when the alleged groping happened. Not everybody has the same type of workplace. There's no doubt Swift's varies greatly from the average individual, but wherever a woman works, she deserves respect and to feel safe — and that's something this case highlights.
According to a July 2016 article from The Guardian, 75 percent of workplace sexual harassment goes unreported. Based on a 2013 report from the National Sexual Violence Resource Center (NSVRC), eight in 10 victims of workplace sexual assault are female. The same NSVRC report also stated that 38 percent of women have experienced workplace sexual harassment.
Like Furtado, Anna Prosser, a performing artist and video games media personality, per her Twitter bio, said she too understands what Swift is going through. "A very similar thing to what @taylorswift13 testified happened to me yrs ago in #esports," she tweeted Friday. "I didn't report it in fear for my fledgling career."
She's not the only who hasn't reported such an incident. It is more common than not for women to stay silent about sexual assault in fear they won't be believed or taken seriously. According to RAINN, "Of the sexual violence crimes not reported to police from 2005-2010," one reason 13 percent of victims didn't report their sexual assault was because they felt the authorities wouldn't do anything to help.
Swift's lawyer, J. Douglas Baldridge, also presented her case as a workplace safety issue. "Today Ms. Swift is taking a stand for all women," Baldridge claimed in his opening statement Tuesday. "Today a woman has reported being sexually assaulted and now she is being sued for a case of workplace sexual assault." He claimed later, "If a person cannot stand up and serve as an example to other young women that have been sexually assaulted, then who can?"
Swift's trial is shining a light on several important matters, and the importance of workplace safety for women is one that shouldn't be overlooked.