The Wait For Taylor Swift's New Video May Not Be As Long As You Think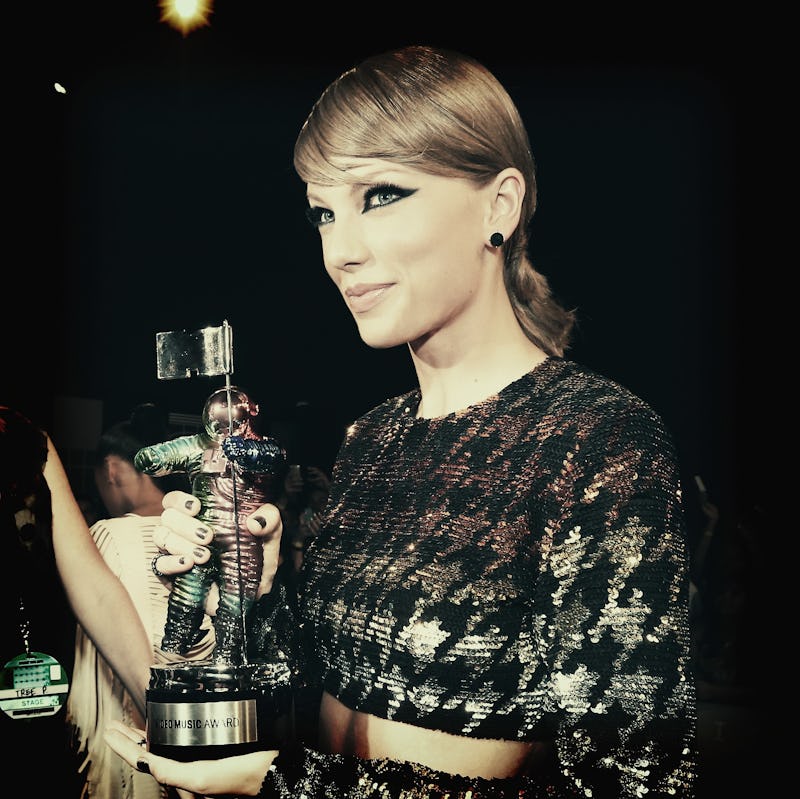 Christopher Polk/Getty Images Entertainment/Getty Images
The three-year wait is over for fans who've been sweating bullets waiting for Taylor Swift to release something, anything even resembling a new song. Now her highly anticipated single is live, but the release date for the "Look What You Made Me Do" music video is a little less clear. Luckily, however, rumors swirled that fans may get at least a teensy music video tease from Swift on Friday's Good Morning America.
UPDATE: On Friday morning, Swift teased her new music video and announced it will premiere on Sunday, Aug. 27 at the MTV VMAS.
EARLIER: Then on Thursday, GMA announced they'd indeed have a sneak peek of Swift's latest video before anyone else. Actually, they let fans know that GMA was where you could get the "worldwide first look" at Swift's video that was "about to explode." The morning show clearly isn't kidding around with this announcement — not one bit.
Another sign that this video by Swift may be coming swiftly is director Joseph Kahn, who helmed four videos from 1989 including "Bad Blood," has been tweeting up a storm about her new single. "It's honestly quite shocking how good of a writer @taylorswift13 is. 12:01 am EST :)" he tweeted hours before her latest single was set to drop, a sign that he has heard the song.
Another interesting tidbit is that Entertainment Tonight reported Swift wasn't even letting her label hear the song because she's "obsessed with secrecy." According to this report, only those who truly need to hear it have. I would say the director of the song's video would be one of those people, wouldn't you?
But, Kahn also retweeted a screenshot of GMA's announcement that they're giving a first peek at her new video. Though, expect to see a whole lot more of the clip real soon.
If fans remember anything from Swift's 1989 livestream announcement it was that she revealed first single "Shake It Off" and immediately dropped the video for it. Fans freaked out, in a good way, of course. And it's possible they'll be able to have another freak-out sesh in a matter of hours when Swift gives them a brand new video to talk about. Oh, and you know, we'll be talking.