This Is Not A Drill: Taylor Swift's New Song Is Finally Here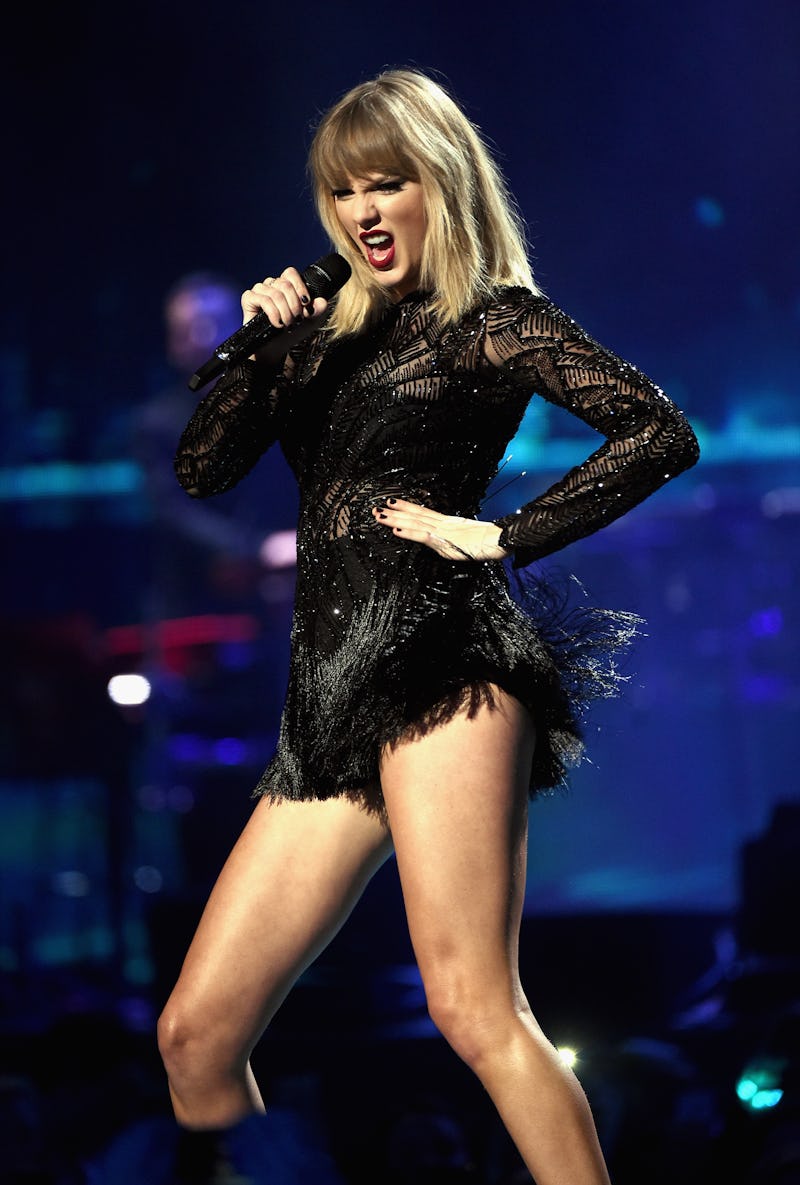 Kevin Winter/Getty Images Entertainment/Getty Images
After keeping fans on the edge of their seats all day Thursday, Taylor Swift finally dropped a new single. Twitter was speculating about the track's arrival ever since the singer wiped her entire social media clean last week, only to upload several cryptic videos of a slithering snake. The track, titled "Look What You Made Me Do" is the first off of Swift's upcoming album Reputation, due out on Nov. 10. And, of course, it's already got fans talking all over Twitter.
While Swifties will have to wait a few months to hear all of her new music, this song gives a taste of what to expect in the meantime. Not only that, but the apparent album art that Swift dropped earlier this week also hinted at a new direction for the singer — one in which she may finally face all of the rumors and drama from the past and reclaim her own reputation.
There's no denying this first song is already intriguing. Will all of Swift's new tracks give off the same vibe? When is she releasing song number two? Who's the song really about? The questions are endless. But the biggest question of all may be: Is Swift's new song about Kimye? Based on the lyrics, Twitter is already raising its collective eyebrow.
The only way to answer those questions — or at least continue to hypothesize — is to listen to the new song on repeat. What else are you supposed to do 'til the full album drops?