Hama Beads & 6 More '00s Hobbies That Should Make A Comeback During Lockdown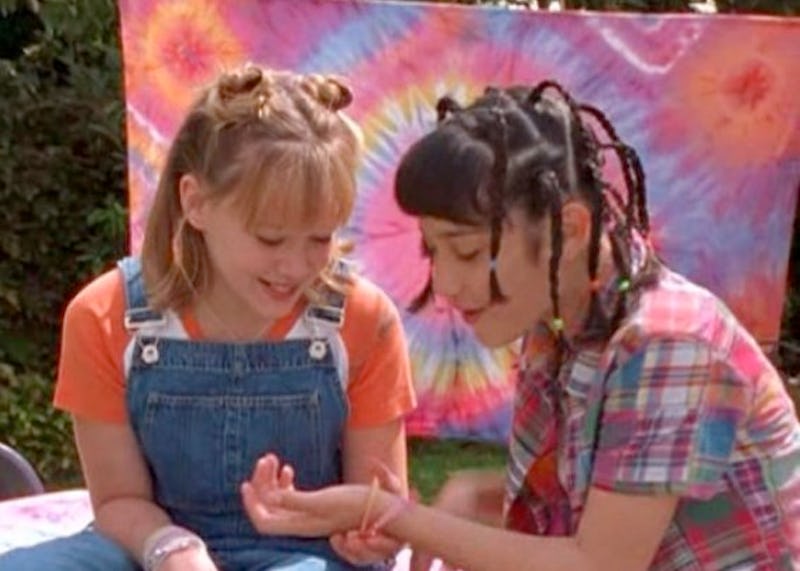 Disney / Lizzie McGuire
No matter how resourceful you are, it's likely lockdown has meant you've had to get creative with how you spend your time. Working from home, having a drink with your friends over video call, and only being allowed out for essentials has meant getting used to being indoors a lot more than normal. If you've returned to your parents house you may have also had the throwback of being in your childhood bedroom. And while modern tech is all fun and games, it's hard not to get nostalgic. Here's the seven '00s hobbies you wish you could do in lockdown with you.
Filling your time can be tough when you don't know how much longer you're going to be indoors for. It's hard not to rack your brain for the things that you used to enjoy as a kid. I'm very pleased to have Instagram to scroll through and Sims 4 to fill my evenings but nothing will beat the afternoons weaving Scoobies or returning home from school to find your Tamagotchi had lived to see another day. I may be biased but '00s kids had some seriously great toys and games and if the lockdown had been 15 years ago, it'd look a lot different.
From Hama beads to the OG Sims, here's the hobbies you wish you could do in lockdown.