The 10 Best Foundations For Dark Skin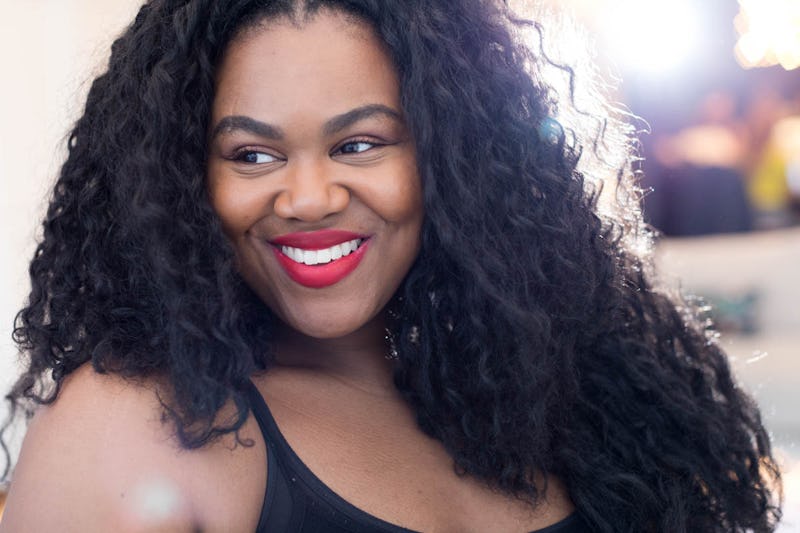 Bustle
Choosing the right make up for your complexion isn't supposed to be rocket science, yet it sure feels that way sometimes. As if color matching isn't already a mega struggle, hunting down the best foundations for dark skin can be a challenge when so many makeup aisles lack diversity.
Things can go downhill really fast when you're trying to find the perfect foundation shade. Wearing a base that's even the slightest bit too dark is a huge no-no. Choose a hue that's too light and say hello to Casper the friendly ghost. Even a shade with the wrong undertone can be the difference between model status and Oompa Loompa. Needless to say, picking the right foundation is a serious matter, whether you're a makeup maven or a beauty newbie. It's a search process that often ends in frustration and disappointment, especially for beauties with tan to deep skin tones.
Beauty stores don't always turn up slim pickings, however. There are plenty of women of color friendly makeup brands available that have brown babes covered. Actually securing your match-made-in-heaven shade will be another story, but starting with any of these 10 amazing foundations for deep skin is a great place to begin your foundation hunt.