The 10 Best Sheet Masks on Walmart.com For Every Skin Type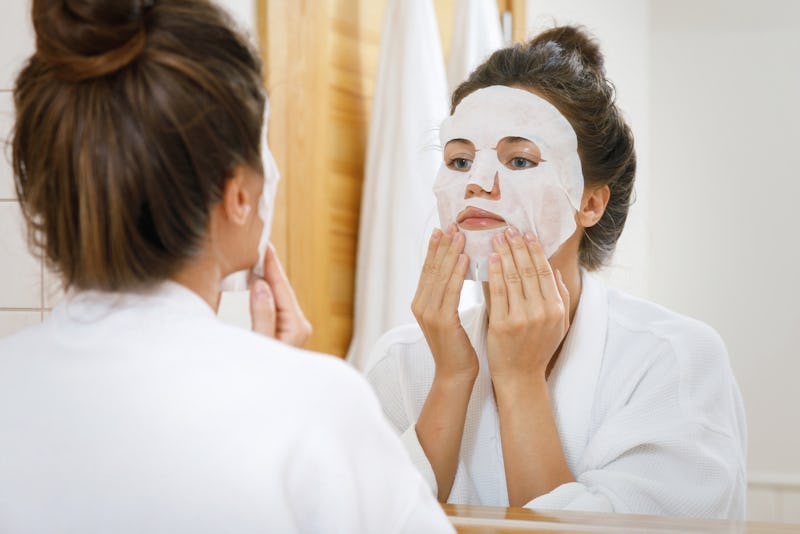 Shutterstock/BLACKDAY
It's safe to say that sheet masks have become a staple in most of our skin care routines. You may have thought they were going to be a passing fad (like I did), but the proof is in the results — sheet masks work. The best sheet masks are instant treatments that leave your skin looking and feeling pampered. But with all of the options out there, finding the right one can be overwhelming. Luckily, shopping for sheet masks at Walmart.com can make it less so.
Like with anything related to skin care, I recommend looking by skin type. The perfect sheet mask for your skin type will likely give you better results than the mask that just happens to be popular at the moment (even though I totally want to try glitter sheet masks, too!). If you have dry skin, try this rubber sheet mask with ingredients like hyaluronic acid for major hydration. Have acne-prone skin? This clarifying acne mask can fight breakouts before they start. For more of the best sheet masks on Walmart.com, read on — and happy masking!
If You Have Acne-Prone Skin, You Have To Try This Blemish-Fighting Mask
This Vitamin C-Packed Mask Lightens Dark Spots and Hyperpigmentation
If You Have Dry, Dehydrated Skin, This Rubber Sheet Mask Is Worth A Try
Bustle may receive a portion of sales from products purchased from this article, which was created independently from Bustle's editorial and sales departments. This article reflects price at publication and may change.
This article was originally published on