The 10 Best Silk Sheets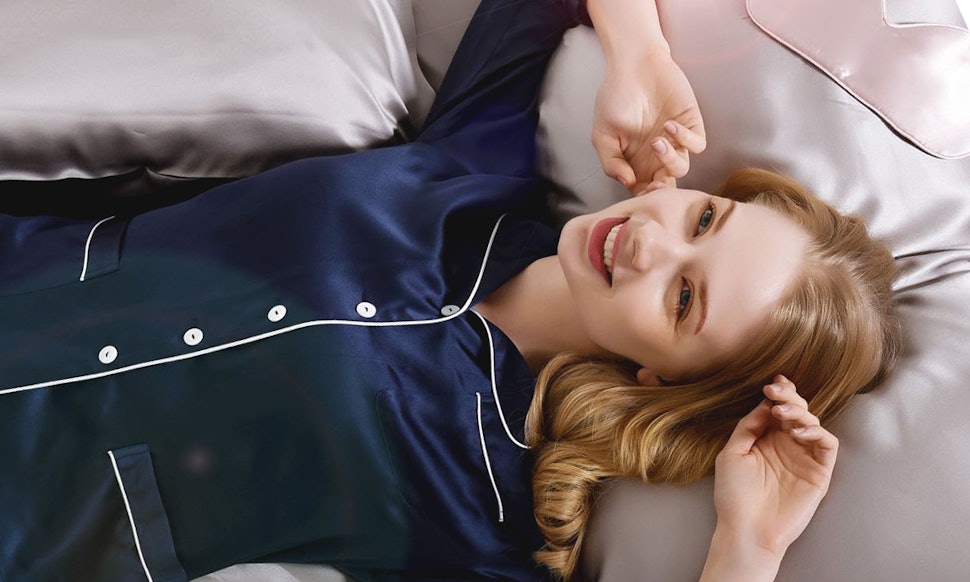 Amazon
For tons of people (myself included), the bedroom is their sanctuary. It's the place where you recharge your body, watch your favorite shows, and forget about a particularly rough day at work. The best silk sheets can make your room infinitely more luxurious and sophisticated, but it's a big investment, so it's worth a little research beforehand.
First, the benefits: Silk is an all natural material made by the larvae of silkworms. Because of that, silk has proteins and amino acids that are great for your hair and skin, and can help to evenly distribute your body's natural oils leaving your skin soft and moisturized. It's also hypoallergenic, meaning that those with eczema, asthma, or allergies often find it much easier to sleep. Finally, it's breathable and cooling, so if your body temperature rises at night, silk sheets can help you stay fresh and comfortable.
It's also important to understand certain terminology while shopping for silk sheets. Mulberry is the highest quality of silk available, because it's produced by worms that are only fed mulberry leaves. Charmeuse is a particular weaving tactic that creates a shiny finish on one side and a dull finish on the other. Momme refers to the weight of the silk in 100 yards, and ranges from six to 30. For bedding, 19 momme is considered the best combination of strength, quality, and affordability. Check out these great sheet sets that use all of the aforementioned and more.