The 10 Best Vegan Hair Dyes That Actually Work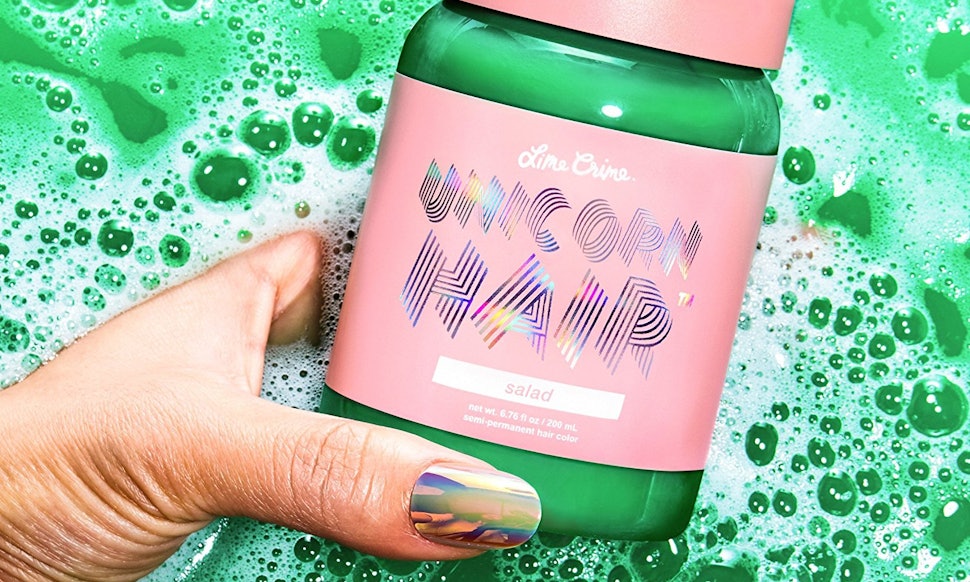 Amazon
Once upon a time, if you wanted to change the color of your hair, you were at the mercy of a drugstore box dye brand or a hairdresser using dyes that were, more than likely, not cruelty-free and/or were filled with animal-derived ingredients. But the best vegan hair dyes available today are quality formulas that come in a wide variety of shades, from natural to daring. And, as more of us make the switch to vegan or are simply becoming more conscious of the ways animals are sometimes harmed for the benefit of beauty, the demand for vegan hair dyes that actually work has only increased.
Cruelty-free vegan hair dyes are often vegetable-based dyes, like henna, that come in temporary, semi-permanent, or permanent formulas. Some of these dyes contain good-for-your hair ingredients like essential oils and cocoa butter that can actually make your hair look even more lush and shiny (as opposed to brittle and dry), and many are free of ammonia and yucky, dehydrating chemicals. If you search long enough, you'll even find a few vegan dye brands that boast eco-friendly and recyclable packaging. You'll be able to gift the planet with beautiful and thoughtful hair color.
Whether you're looking for a solid chestnut brown vegan dye or unicorn hair dye shades like Pony Purple, these 10 vegan hair dyes will satisfy your color desires and deliver impressive results that will convince you to make the switch, for good.