The 10 Commandments of Foundation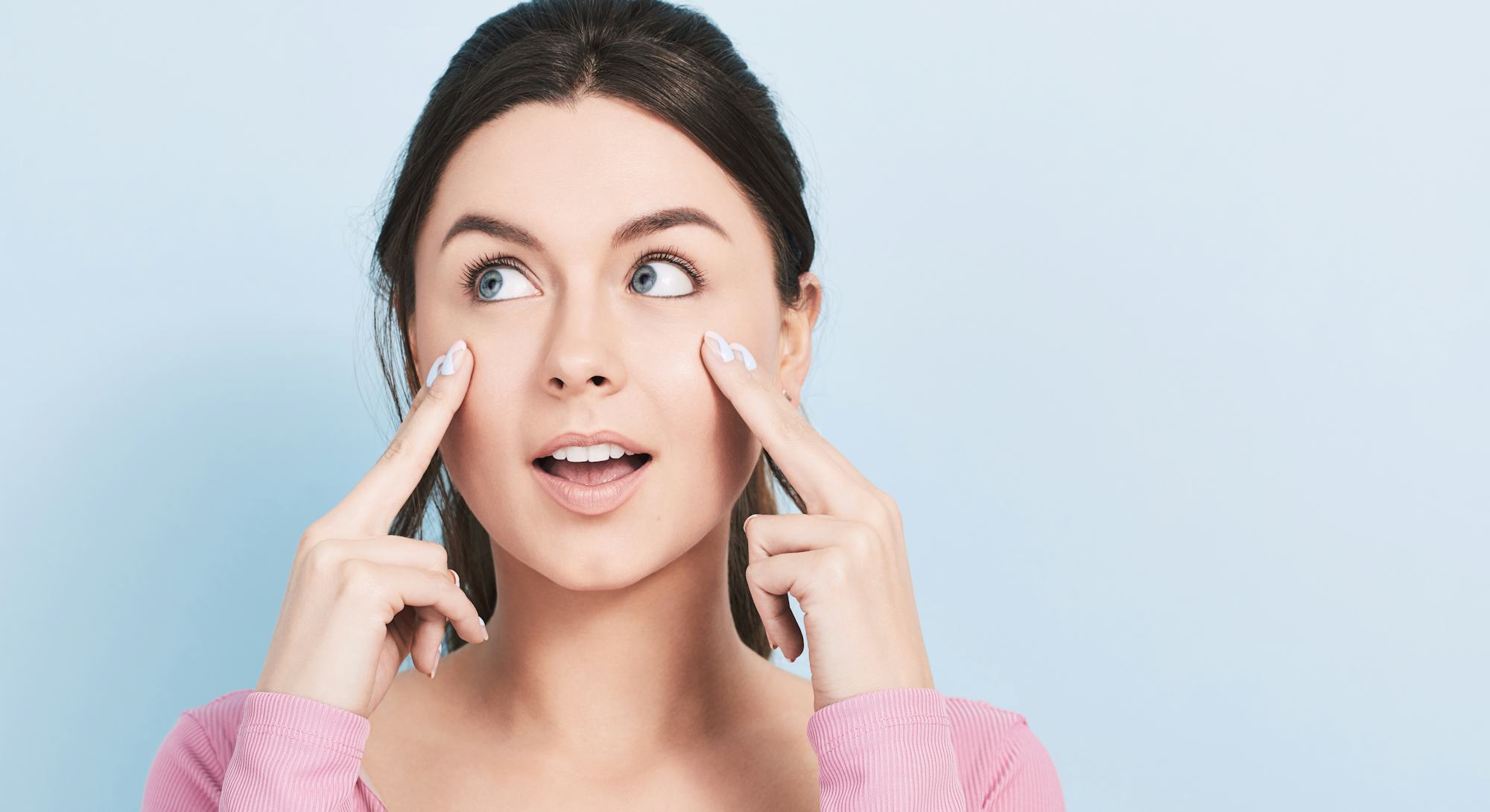 Foundation seems easy enough to master: buy some product, apply it, leave your apartment on time, and spend the day looking like a goddess. But in reality, great-looking skin takes a little elbow grease. Even if you've found just the right shade of foundation for your skin tone and type, you're asking your product to do a lot. You want your foundation to look seamless, so it doesn't read as "MAKEUP!" You want it to last all day. And you definitely don't want to arrive at work, only to realize your makeup isn't blended.
A lot of this comes down to the actual foundation you're using — and how, exactly, you use it. If you find a formula that's good for your skin, you can improve your complexion over time and therefore shorten your everyday skin care routine. Once you figure out the right application tricks, you can make the whole process virtually foolproof.
That's why in collaboration with bareMinerals, we're bringing you 10 commandments, which are the, um, foundation of any good makeup routine. Because really, all it takes is a little bit of time, an open mind, and the advice of a professional makeup artist.
1. Start With Your Skin Care Routine
Be wise and moisturize! "Moisturizer is essential to perfect foundation application," says NYC makeup artist Brit Cochran. "To avoid caking or dry, flaky skin, use a generous amount of moisturizer before applying makeup." Don't get skimpy with it, either: Cochran recommends using more than you think you need. If there happens to be some excess, you can always tissue it off.
2. Know What's In Your Foundation
We're not always paying attention to what we're putting on our skin, but the reality is whatever we're swiping onto our face is absorbed into the body. Cochran suggests playing it safe and going with a more natural formula – many of which work just as well if not better than their traditional counterparts. Look for simple but long-wearing formulas like bareMinerals Original and Matte Foundations Broad Spectrum SPF 15. They contain only five mineral ingredients, so there are absolutely no surprises.
3. Don't Forget About SPF
If we've said it once, we've said it a million times: Sun protection is really, really important for both aging and your overall health. Foundation with SPF is genius because it keeps you covered whether or not you choose to slather on sunscreen (although you should do that, too). Look for one that has SPF 15 and is recommended by the Skin Cancer Foundation.
4. Get To Know Your Skin Type
You don't have to let your skin type to dictate your foundation for you, but it helps to know whether your forehead becomes a greasy mess by the afternoon or if your cheeks are drier than the Sahara. "Someone with dry skin can use a matte foundation, and oily types can use tinted moisturizers without a problem — so long as they're practicing proper makeup maintenance," says Cochran. She recommends stocking up on blotting papers if you're oily or combination, and spritzing on rosewater throughout the day if your skin feels dry.
5. Match Your Shade
This always seems like the hardest part. Partly because there have been many advances in the foundation market. bareMinerals for example just added 10 new shades to both their Original and Matte Foundations. As exciting as this is, choosing from a selection of 30 colors can be intimidating. Which is why you'll want to find your undertone first.
"To determine your undertone, look at the inside of your arm," says Cochran. "Those with warm undertones will have a yellow, golden or peach cast. Cool undertones will look pink." She recommends testing foundation on your jawline and swiping it down your neck to figure out what matches best.
6. Remember: Less Is More
The key to naturally beautiful skin is to use as little product as possible. "Most of us only need heavy coverage under the eyes, around the nose, and to cover acne," says Cochran. Apply your foundation there first, and then blend it out.
7. Different Brushes = Different Finishes
If you use liquid foundation, you can't go wrong with a flat foundation brush. They tend to be small, so you can both be precise with your application and avoid applying too much of it. Their weak spot: blending. "If you do use a flat brush, you'll need something to blend the product, like a sponge," says Cochran.
"With a powder foundation," she continues, "use a fluffy brush with a blunt edge to buff the foundation into the skin." This will give you an airbrushed finish — no actual airbrush needed.
8. When In Doubt, Use Your Fingertips
Using makeup brushes might make you feel like a beauty pro, but in some cases, your fingers work even better. (Note: Make sure your hands are clean, because applying makeup with dirty hands is like asking for a breakout.) Not only is using your fingers faster, says Cochran, but doing so also gives you a sheerer application. "It's perfect for those who only need light coverage," she explains. "Also, your fingers can better apply foundation around your eye area." She suggests using your ring finger to gently tap product on the edges and corners of your eye.
9. Re-Think Touch Ups
In addition to finishing powders, blotting papers are a great alternative for taking down that shiny spot on your face. It's a quick fix for when you're running into a meeting or rushing out to a date. Pro tip: In a pinch, you could even use toilet paper.
10. Have Fun
At the end of the day, you're probably going to wash it all off. (Right? Right!) So relax! It helps to follow the first nine commandments, but you also won't be sentenced to an eternal hell if you happen to skip moisturizer before you apply your foundation. After all, makeup is there to serve you. Wear it or don't—that choice is the beauty of it.
This post is sponsored by bareMinerals. Find your perfect shade here.
Photos: Joshua Pestka; Makeup: Brit Cochran; Hair: Akihisa Yamaguchi; Design: Bry Crasch/ Bustle; Art Direction: Jenna Wexler