The 10 Hair Brushes With The Best Reviews On Amazon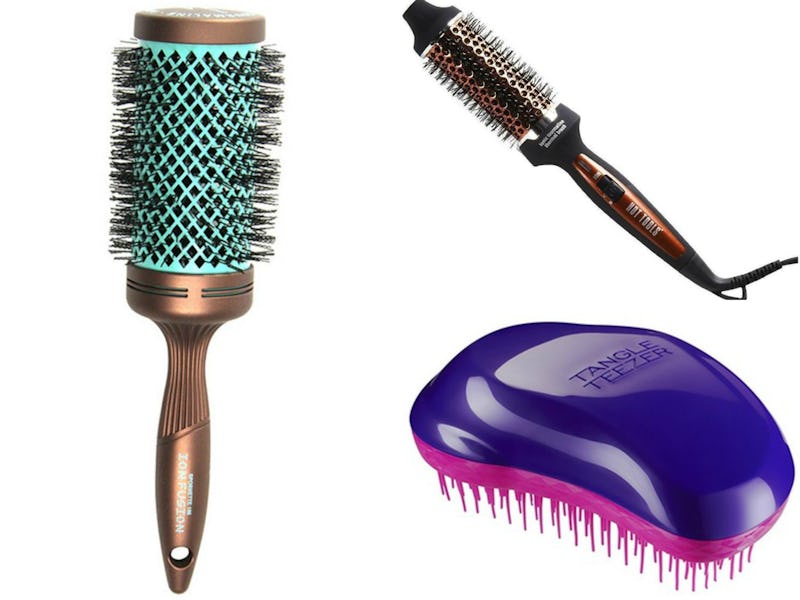 Despite that fact that many of them look pretty similar, not all hair brushes are created equal. Some work great for straightening long strands while others work best for bouncy blowouts, but no matter your goal, you always want to find the best of the best. And with so many shapes and models on the market, I rounded up the hair brushes with the best reviews on Amazon to simplify things a little.
If you don't believe that the right hair brush makes a difference in styling, think again. Utilizing better tools actually can leave your hair looking salon-worthy for days to come — without the price tag that accompanies a visit to the blow dry bar.
Still, finding the right hair brush for your hair type is a challenge in itself. Take it from me as someone whose gone through her fair share of hair brushes: I have really thick hair, which makes it a challenge to find a proper tool that doesn't turn my hair into a frizzy mess. And in my search, I've also learned that while one hair brush left my friend's hair smooth and flawless, it didn't work for me.
For those who are trying to find the best hair brush for fine hair, the best hair brush for blow drying, or one for detangling, look no further. I've narrowed down the best selling hair brushes on Amazon, with every model in this selection receiving stellar reviews from buyers. Get ready to find your holy grail hair brush.