The 11 Best Plus Size Strapless Bras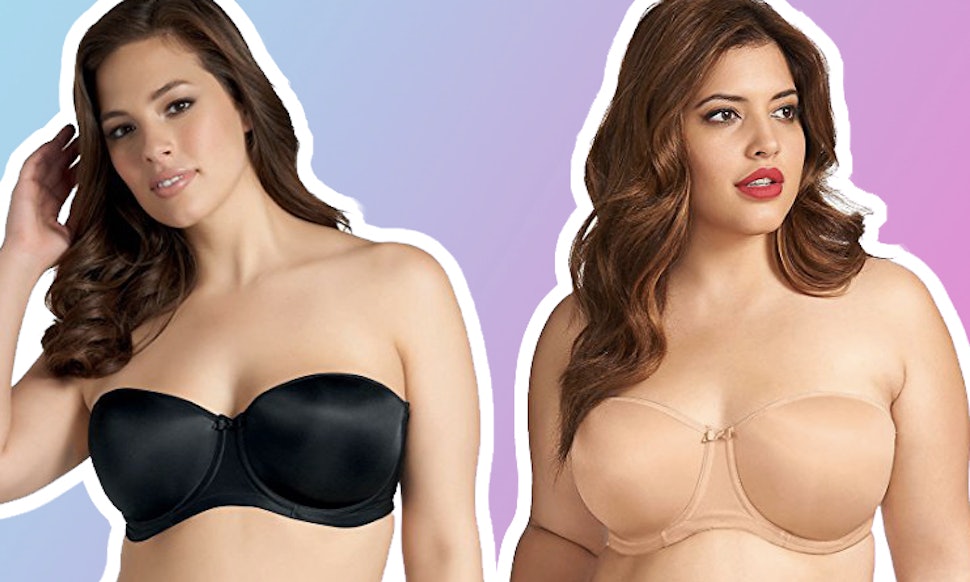 Amazon
When I hear the words "strapless bra," I can't hide my terror. You either spend your night constantly pulling at your boobs to stop the bra from falling down or wondering if it's going to break just one or all of your ribs. But there are good plus size strapless bras out there, you just need to know what you're looking for.
Finally, you can find a bra that doesn't pinch and sag at the same time. Side note: How is it even possible that so many strapless bras manage to be super tight around the band yet offer no support? It seems like that should violate some law of physics, but that's how the strapless bra game normally goes, whether we like it or not.
Instead of dealing with tight bands and uniboob, designers have finally figured out how to do strapless bras right. Whether you're looking for full coverage, some extra lift, or something that's just plain comfortable, this list has it.
It's time to end the despair of strapless bras! Buy that strapless dress without fear and wear a spaghetti strap top without worry. You might even experience what you thought was impossible — a strapless bra you actually like wearing.