The 11 Smartest Dog Breeds To Adopt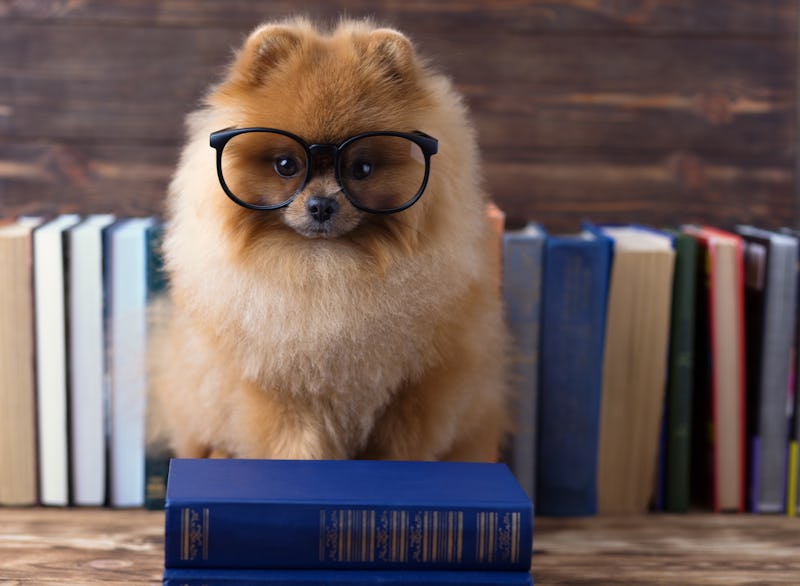 KristinaSh/Shutterstock
You could argue that all dogs are intelligent, in their own special way, thanks to the bond they share with us humans, and their adorable desire to impress us. But experts say some dog breeds are extra smart. Take poodles and golden retrievers, for instance, which are known for having a good rapport with people, without even having to try. And then there are the dogs that have been bred to be highly trainable, and stand out in that way.
It really boils down to how you want to measure intelligence. "Is it a comparison to other dogs, species, aspects, speed, precision, [or] accuracy? Oftentimes what is most important in what we commonly believe is 'intelligence' is motivation," Russell Hartstein, CDBC, CPDT-KA, founder of Fun Paw Care, tells Bustle. Some dogs are motivated by their owner, and can learn to do pretty much anything when encouraged.
But there are other signs of intelligence to look for, including being alert and aware of their surroundings, making eye contact, pausing before acting, and paying attention, small animal veterinarian Laura Seabolt, tells Bustle.
With that in mind, read on below for some of the smartest dog breeds, in no particular order, as well as the unique traits that make them stand out.