Cooking More At Home? These Are The Most Useful Kitchen Tools On Amazon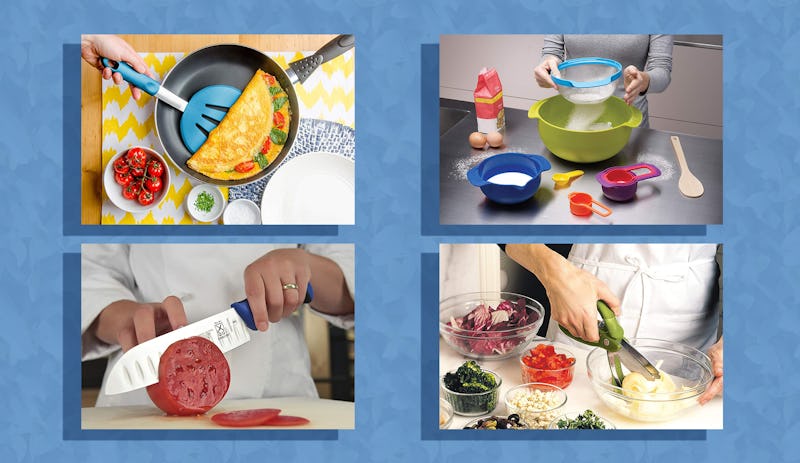 Amazon/Bustle
Whether you're a novice in the kitchen or a full-on foodie, the most useful kitchen tools are an absolute must. There are so many genius new kitchen gadgets and utensils out there that it's almost too easy to find a kitchen tool that makes your life easier.
The key to sorting through them all is to consider the function. For a tool to be truly useful, you want to steer away from single-use objects. While a chicken-shaped egg separator, it literally has one job to do and then in clutters up your drawers. So instead, you want to make sure that any helpful kitchen tools you choose is multipurpose and can be used for a variety of dishes.
Another thing to keep in mind is quality. There are so many neat gadgets that claim to cut down on your cooking time, but if they're made from cheap materials, they'll actually cost you time (and money) in the long run. Be sure to look for stainless steel kitchen tools and gadgets made from durable, BPA-free plastics and silicone.
If you aren't sure where to start, I've got you. Here's a roundup of some of the most brilliant kitchen tools on the market.