13 Obscure Nickelodeon Shows You Should Revisit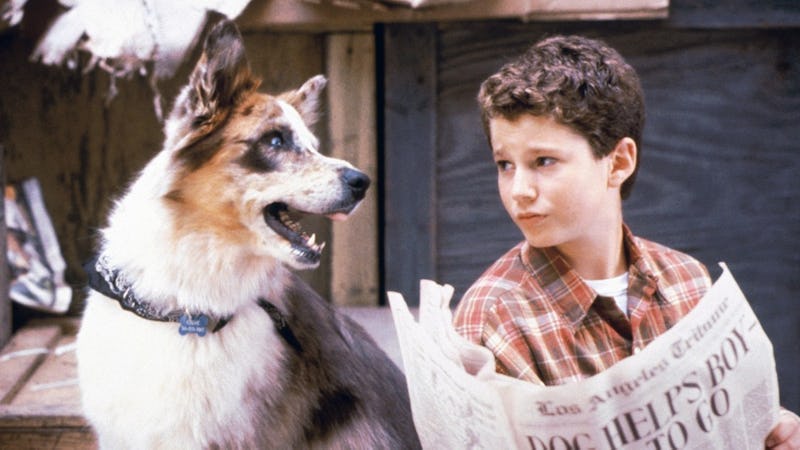 Nickelodeon
While you're sitting there waxing poetic about all the greatest Nickelodeon shows from your childhood, consider the very real possibility that your memory has betrayed you. In other words, you might not be remembering all the shows you used to enjoy. For whatever reason, some Nickelodeon shows have faded from our memories, and, to that effect, the internet, and, to that effect, into oblivion. Truly, why do more '90s kids not mention The Journey of Allen Strange? It had all the makings of a memorable show. Aliens named Allen. Journeys. But, no. You'll hear about Rugrats and Hey Arnold and All That, but no Allen Strange. What gives? How did these obscure Nickelodeon shows become obsolete in our memories?
Whatever the answer to that question is, it doesn't necessarily matter. Right here, right now, justice will be served. All the odd series that have been filed in the back of your memory in those areas where you are unable to access them, where they are collecting dust, are being re-opened today. You will laugh. You will cry. You will call up your legal guardians and ask them why they allowed you to witness the monstrosity of a show like Weinerville (more on this is in a minute, promise).
Behold, 13 of the most obscure Nickelodeon shows from the gilded days of your youth.
1. Weinerville
Yes, this was a real television show. No, it probably shouldn't have been. It ran from '93 to '94 and starred Marc Weiner (hence the name) as he put his head on a bunch of puppets. Don't dissect that sentence. Just take it for what it is.
2. 100 Deeds For Eddie McDowd
The basis of 100 Deeds was this: There once was a boy who was a bully, so he got turned into a dog. In order to turn back into a boy, he must commit 100 good deeds. It's kind of like community service, I guess? But not at all.
3. Space Cases
Space Cases was about cases that involved space. Kind of. It was actually about a group of teens attending a boarding school in outer space (dope), who then get lost in time. Even if you don't remember it, you can probably attribute your love of sci-fi to Space Cases.
4. The Brothers Garcia
The Brothers Garcia ran for a full four years, but, for some reason, hardly anyone talks about this delightful show. It's a shame, because it actually serves as an important touch stone in TV history; it was the first English-language sitcom with an all Latino cast and creative team.
5. The Journey of Allen Strange
A classic premise: an Alien gets stranded on earth and adopted into a normal human family. There after, he must pretend to be normal and not alien. Even though he's clearly an alien.
6. Get The Picture
Two teams — one yellow and orange — competed and tried to guess a hidden picture. Sounds riveting, I know.
7. The Mystery Files of Shelby Woo
The Mystery Files of Shelby Woo revolved around the adventures of Shelby Woo, a teenager who works at the local police department, and, sometimes, tries to solve cases herself. (Mysterious ones only, though.)
8. Angela Anaconda
Angela Anaconda followed the life of 8-year-old Angela and her friends. What made Angela Anaconda particularly stand out from other shows with a similar premise was its cut out animation. To this day, I've never seen anything quite like it.
9. Land of the Lost
Technically, Land of the Lost made its debut on ABC, but it was picked up later for Nickelodeon in the mid-'90s. It centered around the premise of a parallel universe where people get trapped inside the titular "Land of the Lost." Dinosaurs were also involved, so there's that.
10. Eureeka's Castle
Eureeka's Castle aired on Nickelodeon's Nick Jr. block from 1989 to 1992, but you might remember it from its reruns on Noggin, which aired from 1999 to 2002. It was created, in part, by noted childhood author, R.L. Stine.
11. My Brother and Me
This variety family sitcom had a had a 13-episode run on Nickelodeon between 1994 and 1995. While its short lived life was a real bummer, many remember My Brother and Me for its honest, and rare, portrayal of an African American family.
12. Welcome Freshmen
While at first, Welcome Freshmen was an ensemble sketch comedy, it moved into sitcom territory (in the vein of Saved by the Bell ) after its second season.
13. Roundhouse
Roundhouse was part of the original SNICK lineup. As an ensemble sketch comedy show, it was kind of (emphasis on kind of) a Saturday Night Live for teens and pre-teens. It predated Nick's other sketch show, All That. But, as you and I and probably all of us can attest, All That is regarded as the better of the two.
After you've spiraled into a deep abyss of muddled memories from your younger, Nickelodeon-watching self, consider giving these shows another thought. And some more space in your memory, so that the next time someone brings up Rugrats, you know what to do.