The 16 Best Nonfiction Books Of February Include A Guide To Curing Awkwardness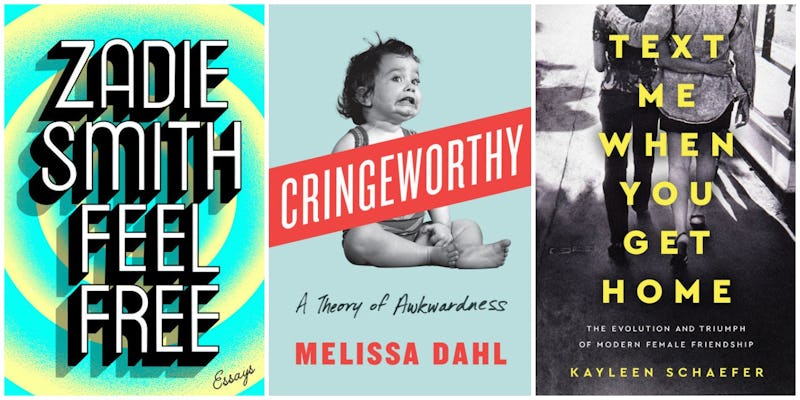 January seemed to stretch on forever, but at long last, February is here. The month may be shorter, but the list of intriguing new nonfiction books hitting shelves is certainly not. Forget flowers and Valentine's Day chocolates — with all of these great options coming, the only thing you are going to want this month is a stack of shiny, newly published tomes. Can't you just picture them?
The books being released in February collectively serve as a literary smorgasbord. You can read about topics as wide-ranging as the adventures of a secular exorcist, gender problems in Silicon Valley, and nightmarish crimes. However, that said, you're in for disappointment if you're looking for a warm, fuzzy, and romantic nonfiction selection for Valentine's Day. If you insist upon something love-related, your best option is probably a book on recovering from heartbreak, which is, well, close-ish… maybe?
While perhaps lacking when it comes to nonfiction love stories, February's new releases definitely are not devoid of passion. Several authors have put out fiery feminist works. They will by turns anger, inspire, and educate readers.
Read on for 16 nonfiction books, all due out this month, that you should buy, borrow, or check out, as soon as you possibly can.