The 16 Best Nonfiction Books Of January Will Prepare You To Fight Back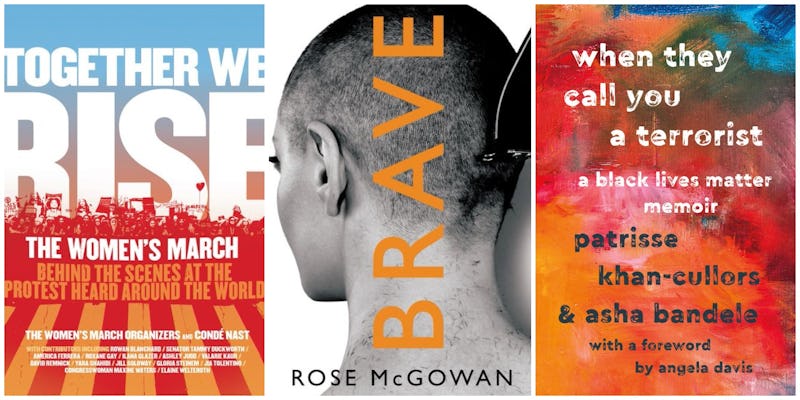 Here we go again, entering yet another new year and kicking off fresh reading resolutions. Whether you're turning over a new leaf by getting into nonfiction or you're already a regular reader of the genre, you'll enjoy the books that are coming in 2018. January, in particular, is ushering in some excellent titles.
With the month bringing the one-year anniversary of Donald Trump becoming president, you'll find multiple tomes on politics today. Yes, some of the books issue scary warnings about how his presidency has impacted American values like truth and democracy, but they also provide calls to action and messages of hope. Meanwhile, there are other options that are similarly motivating but without a political focus. They'll help inspire you as we move into the new year.
January's highlights include books that serve a variety of purposes, including helping you get more done, live better, or, of course, learn. They're also bound to keep you enthralled and entertained. Based on what I've seen so far, it's going to be another good year for readers. In fact, I predict your resolve to up your book count in 2018 will be especially strong, in part thanks to the 16 January nonfiction new releases below.