The 16 Best Pajamas To Keep Sweaty Sleepers Cool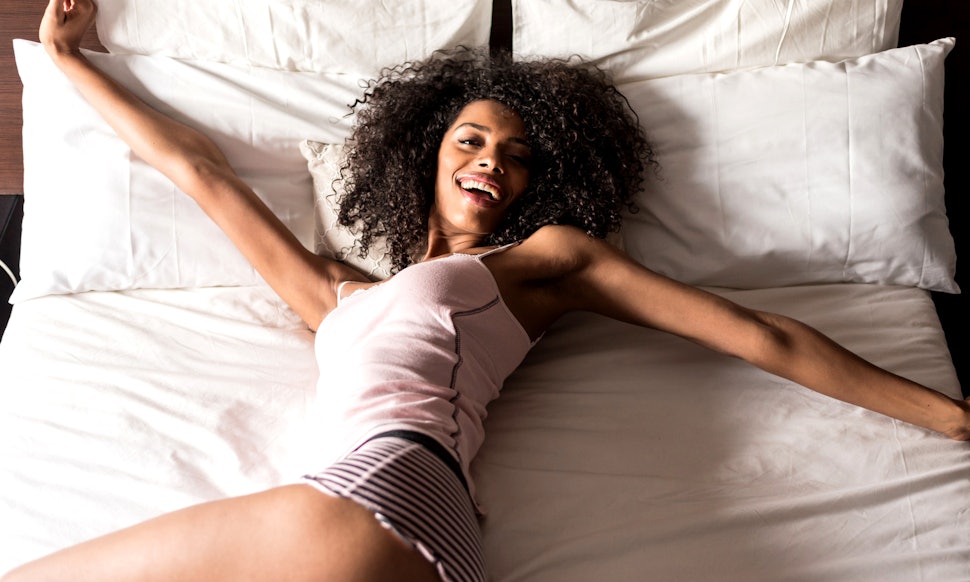 Fotolia
There's nothing worse than waking up in the middle of the night or early morning sticking to your pajamas and sheets. Whether your air conditioner is busted, it's 100 degrees in the shade, or you're simply hot-blooded and prone to perspiring, finding the best pajamas that keep sweaty sleepers cool is the key to a good night's rest.
So, what are some of the best and worst fabrics for sweaty sleepers?
Let's start with those that aren't doing you any favors. Unfortunately, quite a few adorable PJ options are made from heavy or dense fabrics like flannel, polyester, and silk. No offense to flannel, which is priceless on cold winter nights because it helps your body retain heat, but the heavy fabric is a no-go if you sweat a lot. As for polyester — again, every fabric has its pros and cons but for hot sleepers, many synthetic materials repel perspiration instead of absorbing it or wicking it away. And silk? I think we're all familiar with the struggle of wearing silk in the summer.
So, which materials should you seek to avoid sweaty nights? Consider lightweight fabrics made from bamboo, linen, lightweight cotton, and other materials with moisture-wicking properties. The last one in particular is perfect because it instantly wicks away moisture as soon as you sweat to keep both your skin and pajamas cool and dry. Here are 12 pajamas that will keep sweaty sleepers cool and collected even on the hottest nights.