The 17 Best Fiction Books Coming Out In July 2018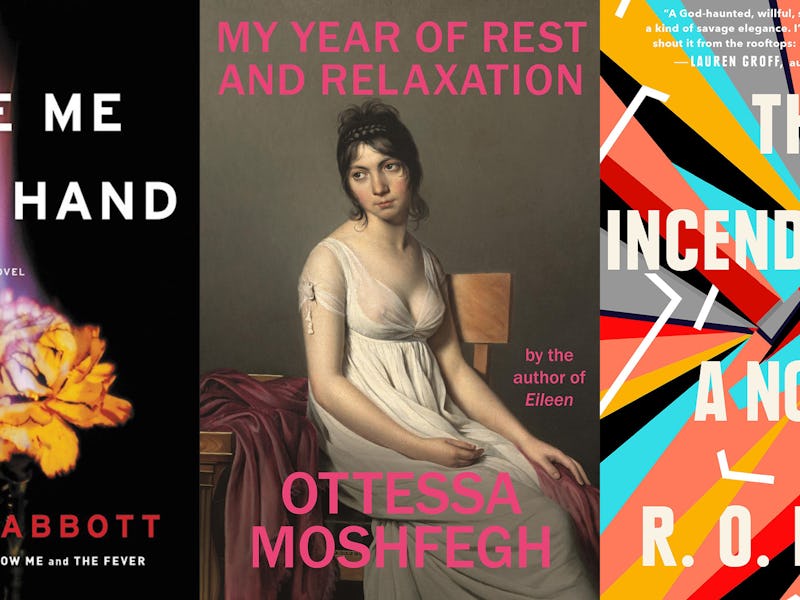 No summer reading list is complete without a spark of magic, a touch of romance, and a splash of adventure — which means it's time to add these new fiction book releases to your TBR. Forget fireworks, these books are going to light up the skies of your imagination. You'll find suspense that make your synapses crackle, drama that sizzles on every page, and characters that burn bright.
This month, bookstores are stocking some great new titles from authors you already adore, including Naomi Novik, Ottessa Moshfegh, Megan Abbott, Becky Chambers, and Colleen Hoover. And let me tell you, you'e going to fall so hard for the debut authors on this list, that you'll be aching for them to publish their next book ASAP.
Swim in an ocean of secrets, step into a revamped fairy tale, shoot all the way up to the stars. All you have to do is crack open one of these fresh reads, and you'll be whisked away on an unforgettable ride.
You might want to go ahead and cancel any plans you have, because you're probably going to be spending all month with your nose in a book. Here are the best fiction books of July 2018: