The 17 Scariest Horror Movie Kids Will Make You Rethink Babysitting Ever Again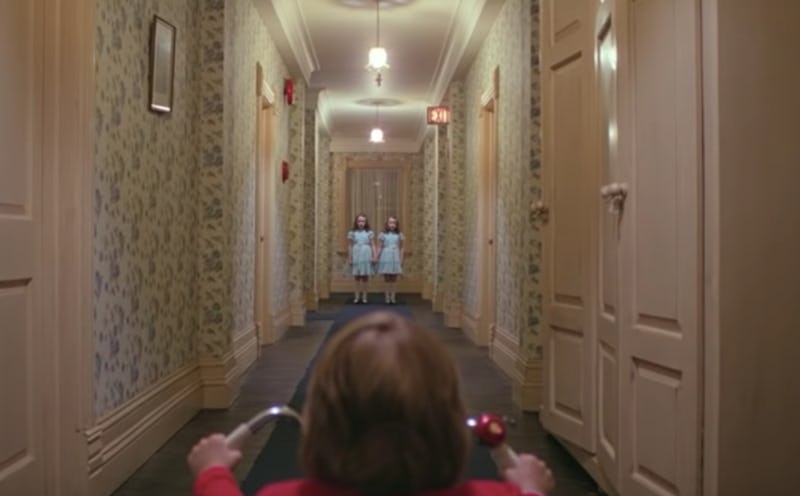 Warner Bros.
Ask most people to picture a typical horror movie killer, and guys with knives are likely the first thing that jumps to mind. Big, scary dudes with sharp implements, plus attacks when the audiences' on-screen stand-ins are at their most comfortable and vulnerable (cozy at home, hanging with friends, sexy times), offer us the thrill of realizing our own mortality from a safe vantage point. But there's another type of killer trope that plays on a different set of fears: The Last One You'd Expect, that totally normal person whose radiating innocence lets them get all the closer before they decimate their victims. And who could be more innocent than our hopes for the future? The 18 scariest horror movie kids show that behind some of those angelic faces lie some devious schemes.
The majority of films with kids as the villains harp on the dissonance and unbelievability that children, burdened with symbolic innocence and purity, could possibly do anything as brutal as murder. Who Can Kill A Child offers the political angle that they learned it from watching you, dad, and now it's a matter of self-preservation against an adult world ignoring their brutalization. Many other films, like Spider Baby, The Pit, and Twilight Zone: The Movie, add the twist of keeping innocence in: kids are still learning empathy and restraint, so giving them physical or mental power far beyond their years is a recipe for disaster.
However they're utilized, creepy kids are a surefire way of freaking out your audience.