Which Guy From HP Would Make The Best V-Day Date?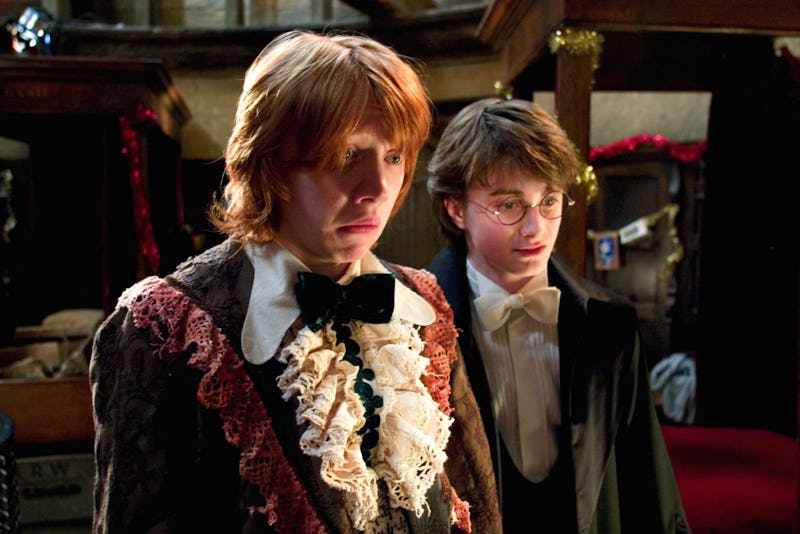 Warner Bros
There were definitely some iconic Valentine's Day moments in the Harry Potter series. After all, the characters were teenagers at a relatively small school, so there were plenty of opportunities for them to experience what Dumbledore so aptly called "love's keen sting."
If you're a wizard, you may spend Valentine's Day in Hogsmeade, sipping tea and eating cakes at Madam Puddifoot's Tea Shop, or downing Butterbeers at The Three Broomsticks. If you're a Muggle, you may spend the day exchanging Harry Potter-themed gifts and literary cards with your S.O. Either way, let's be real — there's probably at least one character from the Harry Potter series you wish you could spend the day with.
There are plenty of heartthrobs in the Harry Potter series, but there are also plenty of characters that you really, really wouldn't want to meet up with for a Butterbeer. Sure, these characters are fictional, but let's pretend for a moment that they are real. Given the choice of all the men in the Harry Potter universe to spend Valentine's Day with, who would be the worst date — and who would be the best? Here's a ranking of exactly who you would want to stroll into Madam Puddifoot's with you, and who would be best to avoid.