The 2 Zodiac Signs You Connect With Most Deeply, Based On Your Sign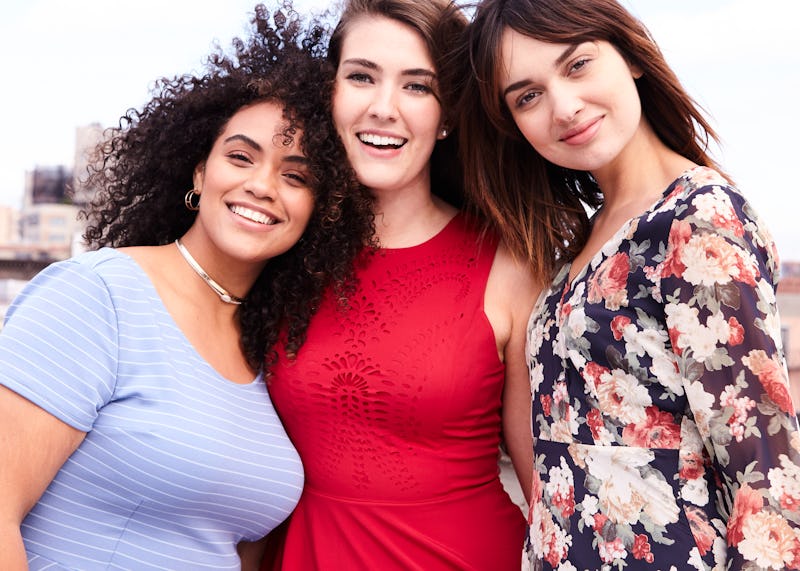 Hannah Burton/Bustle
There are people in life you connect with in a special way. These people can be family members, romantic interests, friends, or even coworkers. If you're wondering why this bond forms with some people way more instantly than it does with others, then you may be curious to see how zodiac compatibility works in your daily life.
Your sun sign compatibility, in astrology, has a lot to do with your zodiac element. There are however, different aspects that help you form deep connections as well.
"In astrology, a mutual instant connection often happens with signs of the same element or signs that are polar opposites," astrologer Cindy Mckean, tells Bustle. "Outside of those rules, astrology also understands that matters of the heart are rarely straight-forward, nor are people, thus in astrology attraction is not locked to a narrow spectrum of connections. Some connections are soul connections, while some are more emotional in nature, but they all have the same theme in common of having a lasting impact on us." So whether you're an astrology newcomer, or a total devotee, you may still be surprised by who you might make strong connections with — and why.
Here are the two zodiac signs you connect with most deeply, based on your sign.