6 Zodiac Pairings That Start Off Strong, But Often End In Toxic Relationships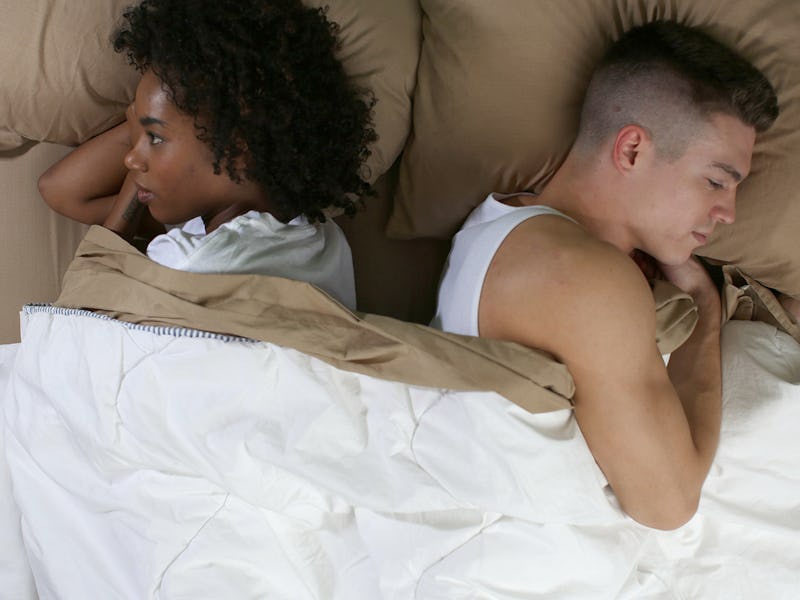 Ashley Batz/Bustle
It's tough but it happens; sometimes an initial spark simply cannot maintain a relationship in the long-run. And when certain people link up, these sorts of relationships are sometimes inevitable. But figuring out how to predict a chemistry nose-dive can feel like a lost cause. Luckily, looking to the stars might help. Zodiac sign compatibility is about more than just predicting soulmates.
Everyone has heard the phrase "opposites attract." What may not be as well-known, however, is the fact that this concept has a direct implication, astrologically speaking. "In astrology, every sign has their polar opposite," astrologer Cindy Mckean, tells Bustle. "These polar pairs often want the same thing in life, but they both have very different approaches or motivations towards their goals. Although there's give and take in all relationships, these polar pairings can start off beautifully and end up toxic." Because these pairs have an initial spark, but completely different motivations, things can get tricky down the line between them.
If you've developed a crush, and navigating a new relationship, or are trying to figure out where something went wrong, astrology can provide you a little added insight. Sometimes, what first feels right can end up going wrong. And in certain cases, the "why" isn't a result of wrongdoing, but rather two personalities clashing. While this isn't guaranteed to happen, it's something to take into consideration.
Here are six zodiac pairings that start off strong, but might end in toxic relationships, according to astrologers.