These Two Women Are Your Best Actress Contenders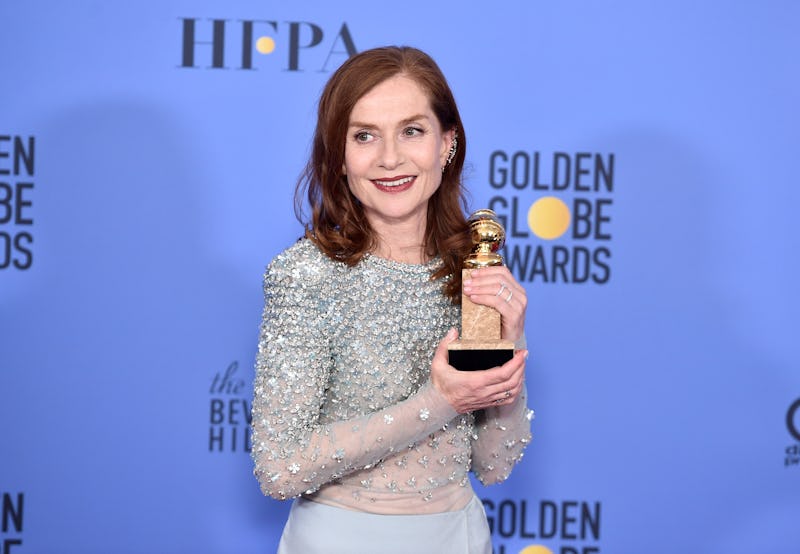 Alberto E. Rodriguez/Getty Images Entertainment/Getty Images
Not that it's unusual for female actors to bring it in the best movies of the year, but 2016 was a year of especially ferocious, diverse, and skilled performances. The result of that incredible work is stiff competition for the most prestigious acting awards. The Oscar nominations will be announced on Jan. 24, including the performers who will vie for the Best Actress In A Motion Picture Academy Award. I predict that Emma Stone will be there for La La Land, and Annette Bening will be recognized for 20th Century Women. But ultimately, the 2017 Oscar race for Best Actress will come down to Isabelle Huppert and Natalie Portman.
Natalie Portman's role in Jackie has all the elements the prototypical Oscar voter could dream of. Portman is a respected, highly educated American actor with one Academy Award already to her name for her performance in Black Swan. Jackie is a biopic about an iconic American figure living through the aftermath of an infamous historical event. And the work itself is extremely challenging. Portman didn't just master the former First Lady Jackie Kennedy's unique and blended accent, she also delivered a layer portrait of grief and defiance. For perhaps the first time, observers are able to understand at least a fraction of what was going on in the head of one of the most famous women in the world after the life she'd known had been destroyed.
However, Jackie hasn't been bestowed with as many awards as its credentials would seem to predict, and Natalie Portman is not dominating the Best Actress conversation. Her Oscar chances depend on catching up to Elle actor Isabelle Huppert, who currently has all the momentum. Huppert stars as a rape survivor set on revenge in the Paul Verhoeven thriller — a less traditional choice for the Academy than a prestige biopic of a well-known person. Elle is a French film; Huppert is a French actor. It grossed $1.3 million domestically to Jackie's $10.6 million. If Huppert receives an Academy Award nomination for this movie, it will be the 63-year-old actor's first.
Yet, Huppert is absolutely cleaning up in the category as the Oscars draw nearer. She was selected as the Best Actress of the year by the New York Film Critics Circle, Los Angeles Film Critics Association, the National Society Of Film Critics, and the Satellite Awards, among other bodies. And earlier this month, she beat out Portman for the Golden Globe for Best Actress - Motion Picture, Drama. Stone took its musical/comedy equivalent.) Portman's accolades for Jackie aren't nil; she won the Critics Choice Award and several regional critical trophies.
It would be naive to assume that awards are handed out for talent alone. The Academy Awards race engenders a great deal of campaigning. Most voters don't have time to watch every single acclaimed performance from the year in movies. So the Huppert versus Portman showdown is interesting, because it's less of a case of actor versus actor than it is a case of classic Oscar-bait production versus an unsettling foreign film by the director of Showgirls.
It would be a huge upset if both Portman and Huppert weren't nominated, but I'm placing my bet that one of them will also go home with a shiny, new Oscar.