The 2017 Razzie Noms Feature Some Surprise Names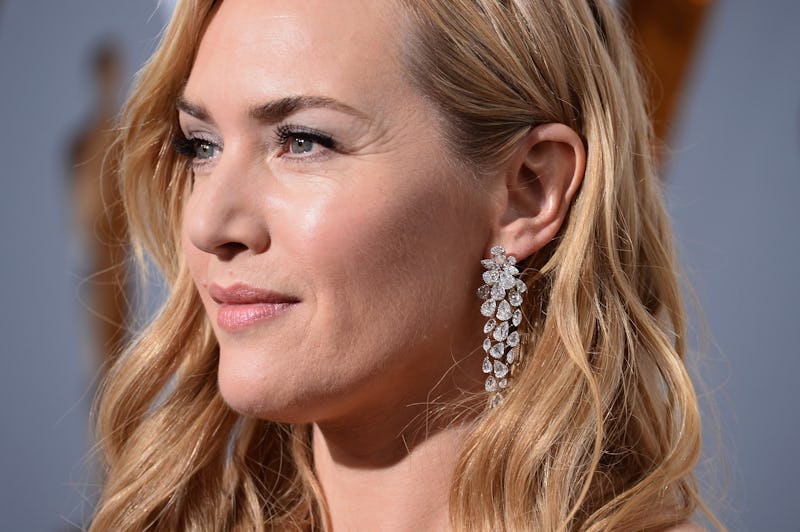 Frazer Harrison/Getty Images Entertainment/Getty Images
In what I find a personally hilarious turn of events, the list of 2017 Razzie nominations are actually an honorable bunch. The list acknowledges what they consider the "worst achievements in film" with a Golden Raspberry, many of which will be given out at the 37th annual award ceremony on Feb. 25. But I noticed something about this year's list in particular makes its honorees particularly bizarre: it includes a ton of former Academy Award winners and nominees.
Apparently, being the recipient of one of the industry's highest acting honors doesn't necessarily speak to your skills in the realms of consistency and choosing roles, as far as the Razzies are concerned. This year's big group follows in the footsteps of Sandra Bullock, who notably received an Oscar and a Razzie in the same year — for The Blind Side in the case of the former, and All About Steve for the latter. (And accepted both with grace and humility, because she is Queen.)
Oscar nominations won't be announced until Jan. 24, and it's unlikely that any of the Razzie nomination recipients will make the cut for 2017. However, a number of them already have in past years. To be specific, eight separate actors, and the members of one ensemble cast, now hold the dubious honors of racking up both Oscar and Razzie nominations with the release of the 2017 nominations.
Ben Affleck
Ben Affleck is nominated for a 2017 Razzie for his performance in Batman v Superman: Dawn of Justice, but won two Oscars previously. One he won in 1998 for Best Original Screenplay for Good Will Hunting, which he shared with Matt Damon, and one he won in 2013 for Best Picture for Argo, which he directed, produced, and starred in.
Robert DeNiro
The actor got dinged with a 2017 Razzie for his work on Dirty Grandpa, but has an impressive record when it comes to the Oscars — nominations in 1977, 1979, 1991, 1992, and 2013, for Taxi Driver, The Deer Hunter, Awakenings, Cape Fear, and Silver Linings Playbook, respectively, and wins in 1975 and 1981 for The Godfather Part II and Raging Bull.
Jesse Eisenberg
Batman v Superman takes another victim in the form of Jesse Eisenberg, who had previously been nominated for Best Actor for 2011's Social Network.
Johnny Depp
With every passing year, Johnny Depp's Oscar nominations for Pirates of the Caribbean (2004), Finding Neverland (2005), and Sweeney Todd (2008), drift further into the past. But his Razzie for 2016's Alice Through the Looking Glass is still very much in the present.
Naomi Watts
Naomi Watts has an impressive nine years between her nominations for 21 Grams in 2004 and The Impossible in 2013, and now she has the dubious honor of two Razzie nominations in one season, for Divergent Series: Allegient and Shut-In.
Julia Roberts
Don't tell Erin Brockovich that Julia Roberts just got nominated for a Razzie for Mother's Day; hopefully, it gets outweighed by her Academy Award win in 2001 for playing the real-life activist, as well as her three nominations in 1990, 1991, and 2014, for Steel Magnolias, Pretty Woman, and August: Osage County, respectively.
The Cast Of Collateral Beauty
The entire cast was highlighted as particularly bad by the Razzie nominating committee, which is surprising. I mean, it contains Helen Mirren (three Oscar nominations plus one win for 2007's The Queen), Will Smith (nominations in 2002 and 2007 for Ali and The Pursuit of Happyness), Ed Norton (three nominations, most recently for 2015's Birdman), Keira Knightley (two nominations, most recently for The Imitation Game), and Kate Winslet, who has a whopping six nominations, spanning from 1996 to 2016, and a win for The Reader in 2009.
Jared Leto
It feels like Jared Leto just won his Oscar for Dallas Buyers Club — it was in 2014 — and now he's getting a Razzie nod for his portrayal of the Joker in Suicide Squad.
Kate Hudson
Her best-known role is still probably Penny Lane in Almost Famous, for which she received a 2001 Oscar nomination. But, in 2017, she's up for a Razzie for Mother's Day, alongside costar Julia Roberts, who also made this list.
See? It just goes to show that the Razzies can — and will — come for anyone, no matter how accomplished they are at other award shows.