The 'Celebrity Big Brother' US Cast Is Finally Here!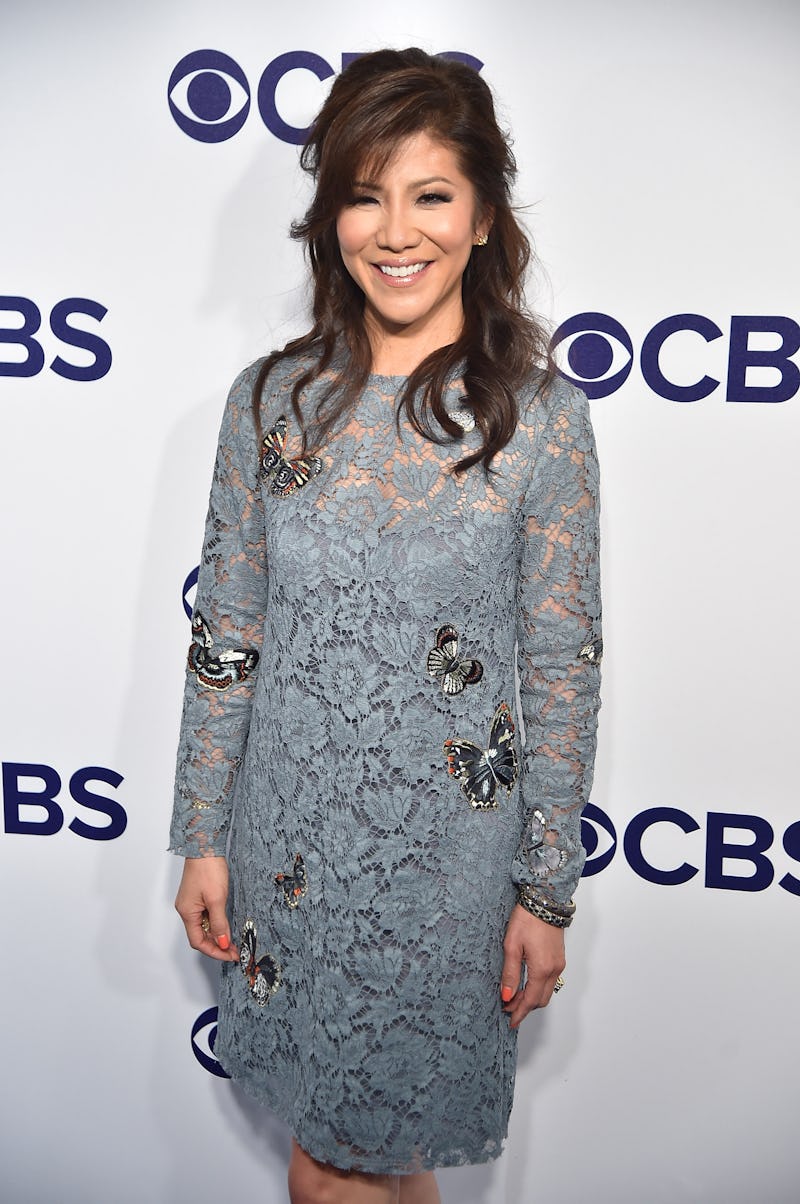 Theo Wargo/Getty Images Entertainment/Getty Images
It premieres on Feb. 7, but the cast for Big Brother: Celebrity Edition 2018 was only just announced during a commercial break at the Grammy Awards, a little over a week out from its premiere date. But, the lateness of the announcement will likely be overlooked by fans who will be thrilled to see some of the names on the cast list. There's a LOT of variety here, with a Real Housewives star, an NBA player, a former White House aid, and more coming fans' ways on Feb. 7 on CBS.
According to TV Guide, the full cast list is as follows:
Former Real Housewife of Beverly Hills Brandi Glanville, Apprentice villain/former White House aid Omarosa Manigault, American Pie actress Shannon Elizabeth, Sugar Ray frontman Mark McGrath, TV personality Ross Mathews, former NBA star Metta World Peace, Cosby Show alum Keshia Knight Pulliam, Big Time Rush's James Maslow, Miss Columbia from Miss Universe 2015 Ariadna Gutierrez, Hairspray star Marissa Janet Winokur and former UFC Light Heavyweight Champion Chuck Liddell.
Yeah, that's quite the varied list of "celebs." At least Ariadna Gutierrez can hope for redemption on the show considering that the last time she competed for something she was accidentally named the winner only to have it revoked minutes later when host Steve Harvey realized he'd mixed up the winners. (Big Brother host Julie Chen would never.)
Although the UK has long had its own version of Celebrity Big Brother, this will be the first ever ideation of the show for the US. As such, all eyes will be on Glanville, Omarosa, Metta World Peace (formerly known as Ron Artest), and the other celebs when they enter the BB house on Feb. 7. Unlike the regular Big Brother seasons, the show will only run until Feb. 25, per TV Guide, since celebs are way too busy and high-maintenance to be locked up for 90+ days. However, according to The Hollywood Reporter, fans will be able to tune in 24/7 to the live feeds on CBS All Access to watch the celebs at any point — which will be interesting for Real Housewives fans. They are used to seeing an edited and condensed version of Glanville's life on The Real Housewives Of Beverly Hills. This will truly be the realest version of the Real Housewife.
It will also be a shot at redemption for Omarosa who not only famously lost The Apprentice three times, but was also reportedly escorted off White House premises while spewing obscenities not long ago after resigning from her White House aid position.
With a mix of real celebs with political figures and athletes and more, Big Brother: Celebrity Edition more closely resembles the cast of a Dancing With The Stars season. But, people tune in for those, and likely will for BB: Celebrity Edition as well, if only to mock and poke fun at the stars competing in challenges. Plus, getting a peek at all these different stars 24 hours a day, seven days a week, for three weeks is certainly a draw for many. I wouldn't be surprised if Donald Trump himself tuned in. Guy loves his TV.
Fans who are less than thrilled about a celeb-filled season of their fav show, though, fear not. Regular Big Brother will be back this summer for the 20th season of the show. And, with such a milestone season for the series, I would expect some major surprises, shake-ups, and changes to keep the show fresh. In the meantime, tune in Feb. 7 to see a Real Housewives star face off against an almost-Miss Universe winner and some athletes and an Apprentice loser and some actors to see who will be victorious and win the first ever season of Celebrity Big Brother US edition. It's gonna be a wild ride.