The 2018 Golden Globes Date Has Been Announced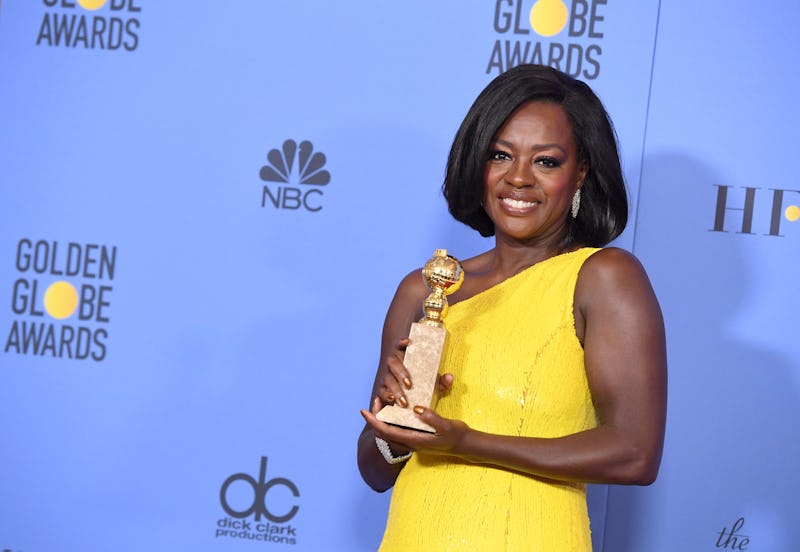 Kevin Winter/Getty Images Entertainment/Getty Images
The 2017 award season is over, and Moonlight's dramatic Best Picture win at the Oscars made sure that this year's celebrations were unforgettable. But now that all of the trophies have been given out, there's only one thing left to do — and that's start preparing for the 2018 ceremonies, of course. To whet your appetite, the 2018 Golden Globes date has been announced, and it's impossible not to wonder who will be nominated for one of their coveted awards in future months.
In an official press release, The Hollywood Foreign Press Association, dick clark productions, and NBC announced that the 75th Annual Golden Globe Awards ceremony will take place on Jan. 7, 2018. Sure, that seems like a long time away, but it will be here before you know it. The 2017 ceremony didn't contain all that many surprises, with La La Land winning Best Motion Picture for a Musical or Comedy and Moonlight winning for Drama. Perhaps the most striking thing about award season in 2017 was the way in which ceremonies were used as a political platform, giving actors and crew the chance to express their opinions about Trump's win, his policies, and the things they'd like to change in the coming months.
One of the most exciting winners at the 2017 Golden Globes was Viola Davis, who took home Best Performance by an Actress in a Supporting Role for Fences. In an interview backstage following her win, Davis spoke to The Guardian about her take on American politics and started by saying she would "remove Trump from the equation." She also said, "there is no way we can have someone in office who is not an extension of our own belief system," and the How To Get Away With Murder star was far from the only actor to express discontent with the current state of politics.
At the 2017 ceremony, Davis presented Meryl Streep with the Cecil DeMille Award for Lifetime Achievement, and Streep's anti-Trump speech quickly went viral. It's hard not to wonder if 2018 award ceremonies will feature as much political discussion.
The Golden Globes will air on NBC on Sunday, Jan. 7, 2018, and the ceremony is sure to be worth the extremely long wait.