The 5 Best Books Of The Year Are All By POC, According To The National Book Foundation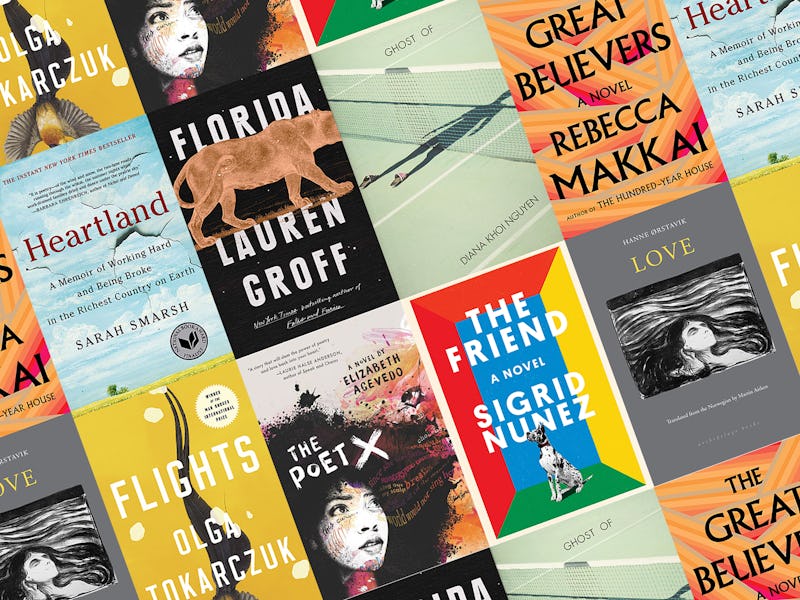 On Wednesday night, the winners of the 2018 National Book Awards — a.k.a the Academy Awards of books — were announced at a ceremony in New York City. Trust me when I say that these five books (and all the finalists) need to be moved to the very top of your winter reading list.
This year marks the first that the National Book Foundation awarded a prize to the best work of Translated Literature, a move that seeks to broaden and deepen the definition of "American literature."
"There has never been a better time to acknowledge that literatures originating elsewhere are as much a part of our 'national literature' as anything else," Michael Reynolds, editor-in-chief of Europa Editions, told Bustle in an interview earlier this year. "Like the many foreign-born people living in this country who have contributed so much to the culture, foreign literature, brought to life here thanks to the work of devoted translators, editors, and publishers, takes nothing away from the culture, rather it enriches and diversifies it."
In addition to the award for Translated Literature, the National Book Foundation bestowed honors to books in the categories of Young People's Literature, Poetry, Nonfiction, and Fiction. All five of the authors are people of color. Here are the best book of the year: